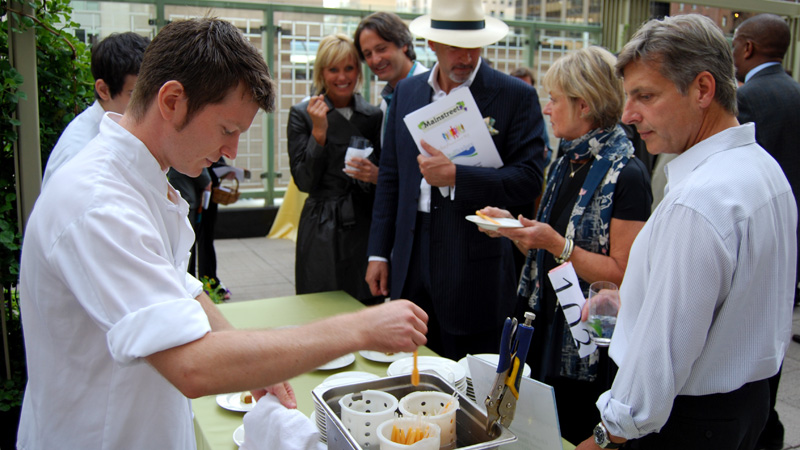 It would take the better part of a year -- not to mention most of your salary -- to visit all of the best restaurants and chefs in the city.

You can knock a bunch out in one night at the eighth annual Chefs and the City, July 27 at The Ritz-Carlton Chicago Grand Ballroom from 7:30 p.m. to 9:30 p.m.

Some of the top chefs in the city will be participating, including Heather Terhune, Chris Pandel, Ryan Poli and Paul Virant.

Tickets to the event are $250 for the Main Tasting and subsequent dance party with beats by DJ Megan Taylor. A $400 VIP ticket includes a private reception. Or you can just buy a $50 ticket to the dance party, but the whole point of a chef's event is to eat, isn't it?

Proceeds from the event benefit Vital Bridges Center on Chronic Care, which helps people impacted by HIV/AIDS.

Tickets are available at http://www.vitalbridges.org or 773-271-9161.