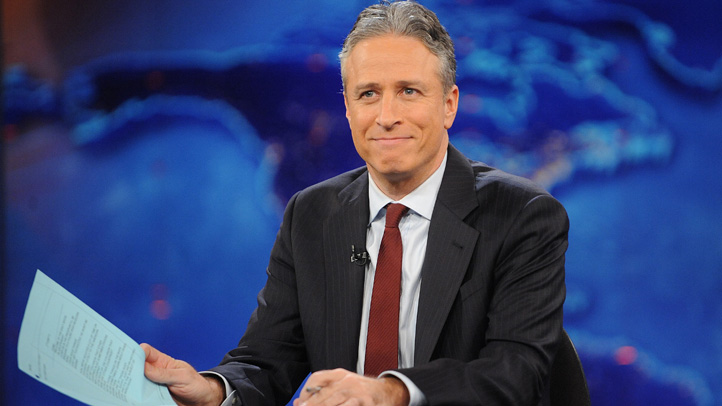 The battle between Jon Stewart and Chicago-style pizza is over. At least for now.

At the end of a three-part "Daily Show" segment titled "Strife of Pie," Stewart declared a truce Wednesday with the city and its pizza he slammed a week earlier.

"I may have implied that deep-dish pizza takes like string cheese that had been baked for two hours inside Mike Ditka's ass," Stewart admitted.

Then, "in the spirit of healing," the talk-show host tasted a slice of deep dish presented by fourth-generation Chicago pizza maker Marc Malnati of Lou Malnati's Pizzeria.

"This is for Chicago," Stewart said as he took a bite. "I have great friends there. It is a beautiful city."

His thoughts?

"Let me say this, very tasty. It's very, very tasty, and I apologize. Truce," he said, shaking Malnati's hand." Watch his full reaction below:



The truce came after a few more digs at the Windy City, with an "exclusive" report calling New York pizza "magic" and offering congratulations to Chicago for its pizza being "edible."



Stewart also ran several reels of Chicago TV stations whose anchors and reporters -- including NBC 5's Stefan Holt and Daniella Guzman, as well as Mary Ann Ahern and Carol Marin -- guffawing at his original rant. He even noted Mayor Rahm Emanuel's response: a couple pizzas loaded with anchovies and a note that read "Jon, Deep Dish With Dead Fish, Love, Rahm," and a tweet saying "No hard feelings?"



In the end Stewart said he hoped Chicagoans weren't too upset with him and called the battle done.

But not without another pizza fight in the wings.

"At least, let's face facts, we're not California," he told Malnati. "I mean California's pizza, that is s***. That is honestly, and I say this with all due respect to California, that is a pile of s***."