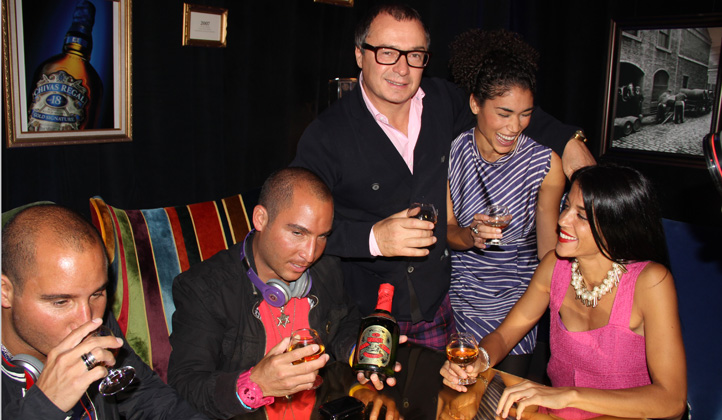 Chicago restaurateur Jerry Kleiner is no stranger to sharing his life with the world.

His restaurants, such as Fulton Market's Carnivale, are testaments to his personal style and over-the-top aesthetic.

But over the next month, Chicagoans have a chance to get an even closer look at his lifestyle at the Chivas 1801 Club. The scotch whiskey brand struck a deal to use a portion of Kleiner's 8,000 square foot West Town home to create the Chivas Brotherhood, a mostly boys club that celebrates the "good things in life -– leisure, luxury and a fine drink at the end of the day.

Kleiner was in town for the opening night bash, but scheduled his vacation for the month Chivas takes over.

"Since we didn't have a party this year, might as well let someone else have it," Kleiner says. "It's not a rambunctious crazy crowd, the guests will be upscale, so I didn't have a problem doing it."

Chivas is attempting to recreate the gentlemen's private clubs of yesteryear, hosting billiard and poker tournaments, tailoring events, and of course, plenty of whiskey tastings.

Gentlemen are encouraged to click here to view a schedule of events and to sign up for the Brotherhood.