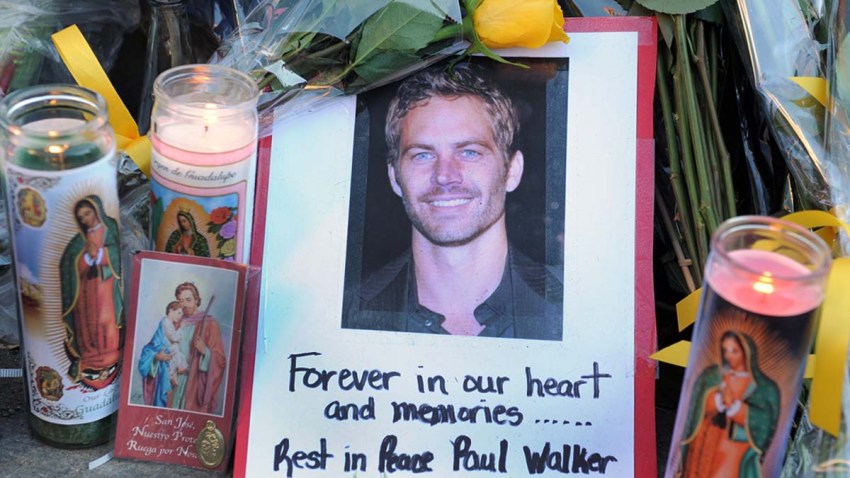 Hundreds of drivers and cars gathered in suburban Chicago Saturday for a road rally organized to pay tribute to the late "Fast & Furious" star Paul Walker.
Police from three jurisdictions responded to the scene Saturday night as an estimated 1,000 cars gathered the parking lot of an Arlington Heights bar, the Daily Herald reported.
Police reportedly said the rally began with about 150 cars in the House of Music & Entertainment. More vehicles joined in, overflowing into the parking lots of a nearby high school and Target store, the Daily Herald reported.
The rally left just before 9 p.m. and police claim only minor problems were reported.
The cars reportedly traveled down Rand Road to Palatine Road then Route 53 before heading south to Interstate 90 to possibly link up with similar groups in Chicago.
Paul Walker and his friend Roger Rodas were killed last Saturday during a car crash.
The two were in the community of Valencia, about 30 miles northwest of downtown Los Angeles, to attend a fundraiser benefiting victims of the recent typhoon in the Philippines. The event was held by Walker's Reach Out Worldwide, a charity he founded in 2010 to aid victims of natural disasters.
An autopsy released Tuesday cited the cause of death for Walker as combined effects of trauma and burn injuries in the fiery crash. The cause of death for Rodas, 38, confirmed to be the driver, was determined to be multiple traumatic injuries.
The injuries resulted from the car striking a "fixed object," according to the autopsy report.
The coroner confirmed that Walker, 40, was alive -- but likely unconscious -- after the crash, then died in the subsequent fire.
Source: http://www.nbclosangeles.com/news/local/Massive-Crowds-Expected-at-Walker-Rodas-Memorial-234931271.html#ixzz2mtxmYCMH