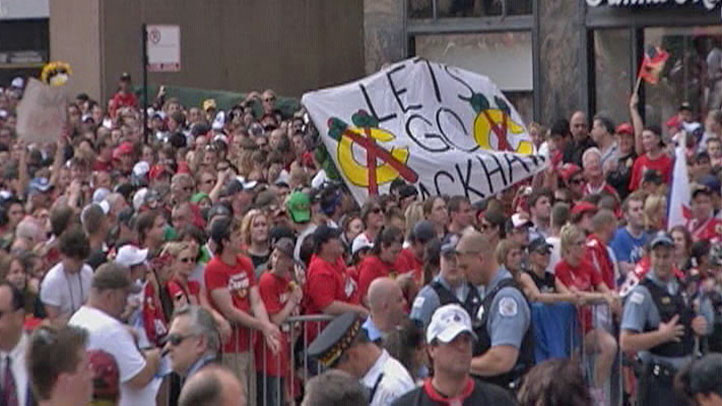 Click here to watch the full parade and rally on your computer or mobile device starting at 9 a.m. Thursday.

Can't watch Thursday's Chicago Blackhawks parade and rally in person? We've got you covered.
NBC 5 will offer full TV coverage of the event from 9 a.m. to 1 p.m. for fans who want to congratulate the team but can't be in attendance.
Here's how to watch online:

NBCChicago.com will live stream all the action beginning at 9 a.m., from Hawks parade trolleys along the route to the rally at Soldier Field. Click here to watch it all online or look for the red bar at the top of NBCChicago.com.

If you're on your phone, download the NBC Chicago app, click "Watch Live TV Now" and follow the instructions.