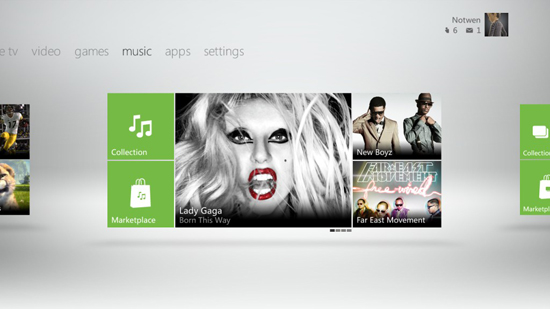 As a guy working in the games industry, I often find myself looking around and asking: who isn't in video-game digital distribution these days? Aside from Apple's App Store, the Android Marketplace, Xbox Live Arcade, Playstation Network and Steam, companies like Desura, GamersGate, Impulse, IndieCity, Good Old Games and many more are getting into the business. If you're a small game developer, everyone wants to sell your games these days -- trust me, I get emails nearly every week from a new distribution network.
I never respond to those emails.
Despite all of their popularity, and the growing promise that digital distribution platforms are bringing to small indie developers like my company Lunar Giant, few offer anything worth the effort.
Take the App Store, for instance. The sheer amount of games on the platform, combined with Apple's inability to help new games stand out, has led to a diluted market with huge discoverability issues for new developers (as noted by many sites, Apple even recently acknowledged this deficiency with its purchase of app discovery search engine Chomp). For a big company on mobile that might be fine; you dump a bunch of money into marketing your game, and problem solved. But small developers don't have that kind of money, so releasing on the App Store is a gamble.
Somewhat conversely, digital distribution platforms like IndieCity or Desura only offer your games to a narrow audience. Succeeding, monetarily, on either of those platforms is nearly impossible because very few people see them or buy them (at Lunar Giant, for instance, we still sell our first title Delve Deeper on both Desura and Steam. We've made less than 1/1000th on Desura over Steam). Even more, since platforms like Steam (and Good Old Games) are considered the defacto download services in the industry, using anything else is essentially a trade down for the customer.
So we know two things: (1) a digital distribution platform needs to give your game (the new guy, the one that just arrived to the show) just as much of a chance to succeed as games that've been around for years. (2) A digital distribution platform needs to have an already large, built-in audience.
But many digital distribution platforms that meet those criteria still lack the appealing qualities that makes an indie developer swoon, so we arrive at (3): a digital distribution platform must acknowledge the rapid pace at which consumers in the digital world expect their needs to be met. Xbox Live Arcade (and Xbox Live Indie Games) and PlayStation Network (PSN) both miss the mark on this one. This means, amongst other things, no cumbersome processes to update a game, and no barriers between the developer and the customer. When it comes to the relationship between consumer and content creator, delivery services need to get out of the way. For instance, online distributor Steam allows (unlike XBLA and PSN) free updates to games, and gives each game its own freely hosted forums for customers and developers to interact.
The point is: a good digital distribution platform doesn't just sell your game, it amplifies its success. It enables a small game company to reach their audience and maintain a relationship with them. Anything less is uncivilized.
Jay Margalus is a game developer at Lunar Giant, and chairs the Chicago chapter of the International Game Developer's Association. He can be reached @Poplicola on Twitter.