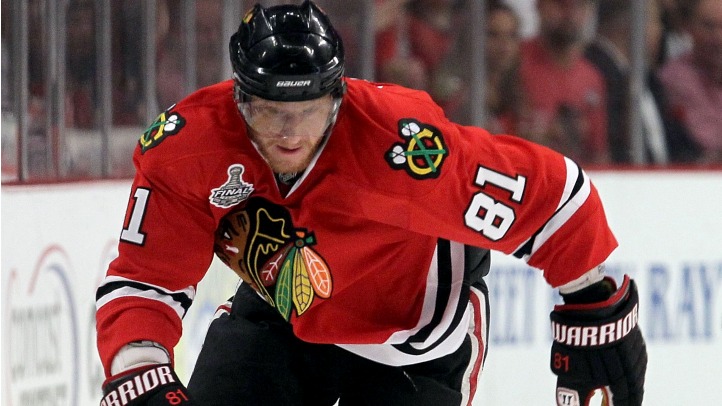 There wasn't much news out of Hawks practice Friday.
Marian Hossa sat again, but Joel Quenneville assured everyone that it was one of these now famous maintenance days. From now on I'm picturing every Hawks player who's on a maintenance day being bolted and drilled in a garage, kind of like the six million dollar man or something. Though a lot of the Hawks cost a lot more than six mildo. Such is the times.
One thing the Hawks probably should be working on is the power play. It's been wonky all season, with only two goals with the extra dude. And those were both from Andrew Brunette, and they were both off rebounds, not exactly things of beauty. But they count too, and that's where a majority of your power play goals should come from.
The Hawks are having trouble getting into the zone, and one reason might be that they don't have a QB on the first unit. Duncan Keith should be one, but isn't. When he was scoring power play points two years ago, he had Seabrook with him, and Seabs is a far better passer than Keith is. So even though #7 can't wheel through the zone on his Harley and impress the chicks, his crisp first pass would generally hit someone in stride and lead to a clean entry where everything can be set up.
Secondly, the league has caught on to Patrick Sharp sneaking in from the point to go back door. That pass is the first thing teams are closing off. Once it's been done, Sharp doesn't really know where to go and Keith is stranded as the only point man back.
Maybe it's time to put Seabrook with him on the first unit, move Sharp to forward and just let him float around the entire zone to find soft spots, instead of just hoping someone falls asleep and lets him get a look at an open net on the backside. And if that has to be an option, Seabrook knows how to get there too.
But everything else seems to be humming, so we won't complain too loudly.