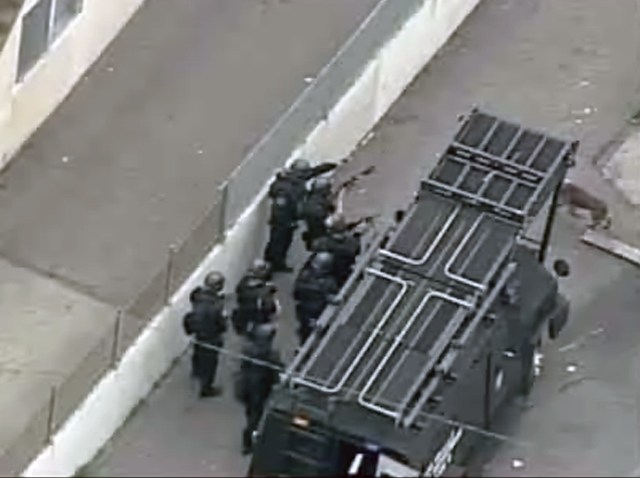 Late in the game against the Orlando Magic on Tuesday, with the Bulls sitting on 99 points and one point shy of all the fans in the arena getting free Big Macs from McDonalds, Joakim Noah took an inbounds pass, backed up to the three-point line and fired away.
The shot looked good, it was on-line, but bounced off the back of the rim and into the hands of a Magic player. The shot came with just a few seconds left in regulation, with the game already in hand. But Joakim took it for the greater good of the 21,000 plus Bulls fans who showed up at the United Center to cheer on their team.
After the game, Tom Thibodeau wasn't happy about the shot – despite it being for a good cause – and he let his big man know about it. On Wednesday, the coach refused to elaborate on exactly what he told Jo.
"I talked to him about it, but I'm going to keep that private," Thibs told the Chicago Sun-Times after practice on Wednesday, most likely still seething.
After the game on Tuesday, Noah was measured in his response to what Thibs told him, but he reiterated that he took that three-pointer with his heart in the right place.
"I just got caught up in the moment and I was trying to get the people a Big Mac," said Noah. "They really wanted a Big Mac and I felt like, not only did I take the shot and miss the shot, we didn't even get the Big Mac."
You could almost hear the pain in his voice when he made those comments and if you notice, he said "we," not I, but we. This just goes to show that Joakim Noah cares about Bulls Nation, is truly a man of the people and extremely disappointed because he felt like he'd let the people down.
He wasn't trying to show off or disrespect the Magic in any way, he was just trying to get people free food. I mean, who doesn't like free food? Especially free Big Macs?
So I think I speak for all Bulls fans when I say this: we love you Thibs … But give Joakim a break!