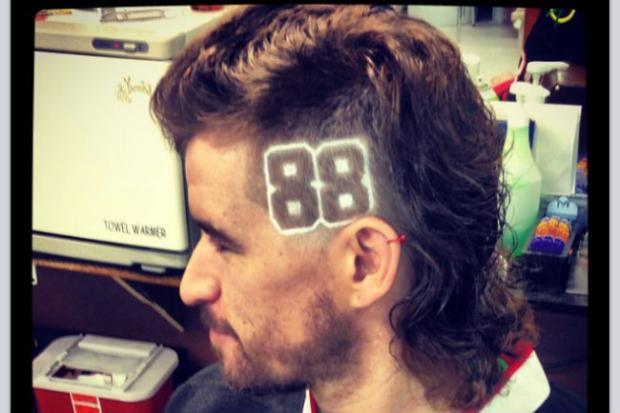 It's not easy to one-up Patrick Kane when it comes to his sport, so this hockey fan took the competition to the barber.
George Hillier, who named his remix of Kane's infamous hairstyle "The Mullet," said he's sporting his new hairdo in honor of the Chicago Blackhawks star, he told DNAinfo.com.
The hairstyle boasts the business in the front, party in the back style, but also features the number 88 on one side and the Blackhawks crossing-tomahawks on the other.
The old-school style gone modern was done by barber Alex Maldonado of J's Barber Shop in Merrillville, Ind., who reportedly charged Hillier $25 for the haircut Wednesday.
Since Wednesday, the Blackhawks ended their series against the Detroit Red Wings with a 2-1 win and took the lead in the series opener against the Los Angeles Kings.
Maldonado does what he calls "barber art" frequently, featuring many of his designs on his Twitter page, where he declared the die-hard fan's do "fun cut Kane."
The Blackhawks, only a few victories away from their second Stanley Cup championship in four years, are set to fight their next battle against the Kings Sunday and Hillier said if the team claims another Stanley Cup he will keep the mullet for "a while," DNAinfo.com reported.