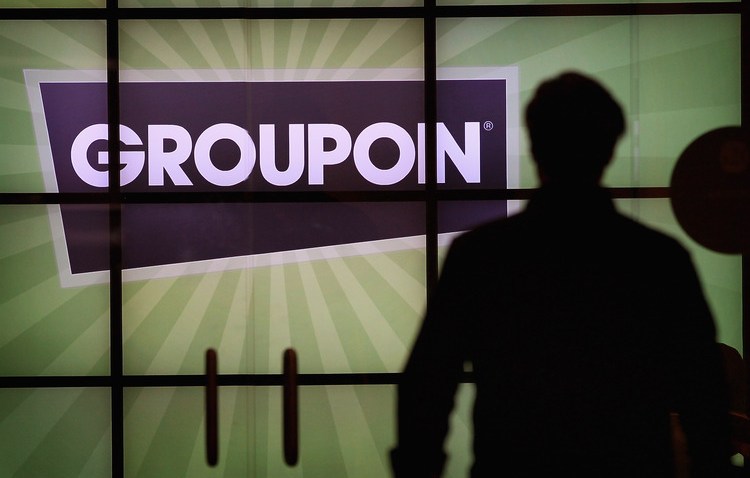 Everyone's likely had a bumpy week back after the holiday break, but that's nothing compared to what Groupon's stock has been doing: it's been continuing the free-fall taking place since Dec. 28.
Currently it's at $17.94, which is, objectively speaking, not good. Confidence in its stock is, at best, shaky, thanks to analyses like this one from Trefis that indicates merchant demand for Groupon is slipping overall.
And to a point, that makes sense. Groupon might be a huge name in the game, but it hasn't been the only one there in a long, long time.
And, well, that might help explain why Groupon's blog has unveiled a revamped dashboard that "gives merchants a comprehensive view of performance across their entire Groupon experience."
It also integrates a new feature that is sort of a no-brainer: customer feedback. Again, from Groupon's blog:
Merchants can now see the overall percentage of Groupon customers that would recommend their business and scroll through customer comments added in real time, further helping merchants understand how they're performing and how to think about repeat business potential. To date, over one million consumers have provided feedback to Groupon merchants.

The real question, though, is, to date, how much of that feedback has been positive?
David Wolinsky is a freelance writer and a lifelong Chicagoan. In addition to currently serving as an interviewer-writer for Adult Swim, he's also a columnist for EGM. He was the Chicago city editor for The Onion A.V. Club where he provided in-depth daily coverage of this city's bustling arts/entertainment scene for half a decade. When not playing video games for work he's thinking of dashing out to Chicago Diner, Pizano's, or Yummy Yummy. His first career aspirations were to be a game-show host.