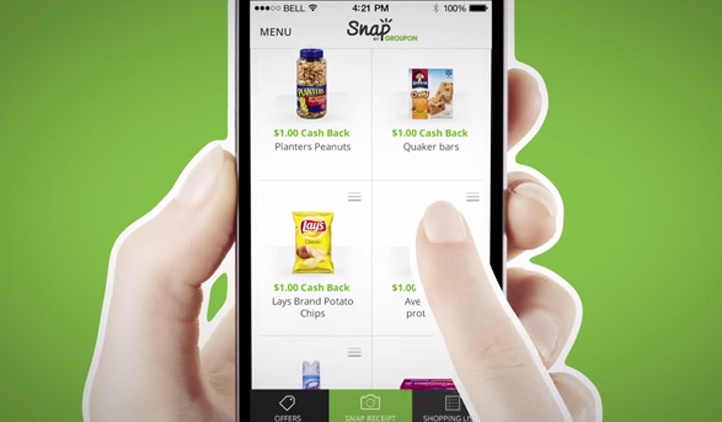 Chicago-based Groupon has unveiled a new app that offers users a way to get cash back from their grocery bill.

Snap by Groupon features cash-back offers on a variety of items such as food, personal care and household goods.

Different items are featured each week that are available to receive a certain amount of cash back after purchasing. When a user accumulates $20 in cash back, they're eligible to receive a check from Groupon.

The company is offering cash back on 31 items this week, including $1 cash back on any gallon of milk, $3 on Huggies diapers and $1 for any Glad trash bag products.

The free app is available on iTunes and the Google Play store.