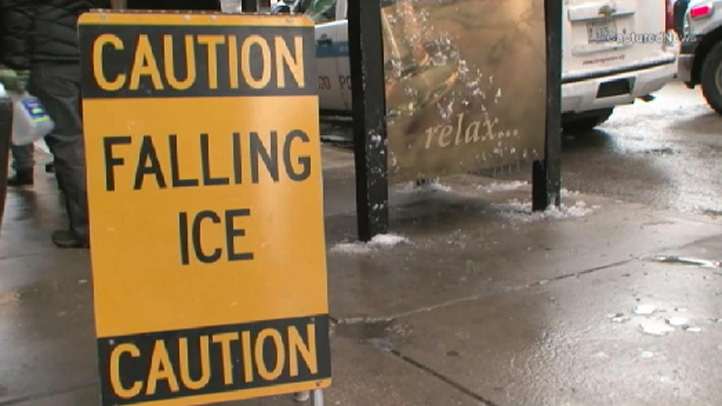 Falling ice has become an issue in Chicago following the rain and snow late Tuesday and early Wednesday, as political consultant Dan Curry can attest to firsthand.

He was walking downtown Wednesday afternoon when he was struck by falling icicles.

"It hurt. It felt like a baseball had hit me in the head," Curry said. "The thing that really scared me was that there was a lot of blood, and I reached up and my hands were filled with blood and there was blood all over the place."

Luckily, a couple of Good Samaritans stopped to help him.

"They carried me underneath the roof because more icicles started falling ... I was the only one who got hit," Curry said. "It frightening, because there's nothing you can do. You can't walk in the street, you can't walk next to the building because you don't know where the icicles are going to fall, and you can't look up."

Chicago police were called to several incidents of ice falling from tall buildings in the downtown area.

At least two people were injured in separate incidents after being struck in the head from ice dropping from high-rise buildings.

One of the incidents happened at 163 East Ohio, where a woman was struck. An ambulance was on the scene, but her condition was unknown.

In another incident, the windshield of an SUV driving along Lake Shore Drive at Roosevelt Road was shattered after a block of ice blew off a passing vehicle.

Pedestrians are urged to use caution near tall buildings and to heed signs warning of falling ice.