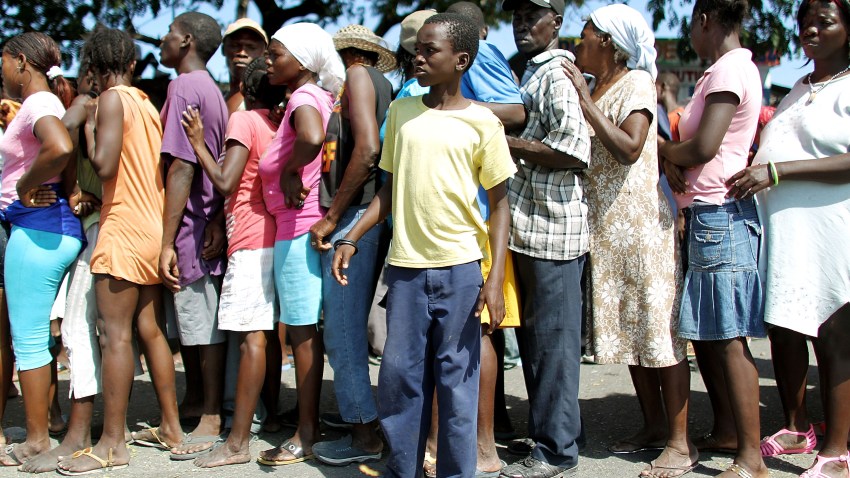 Illinois' Congressional Democrats are fuming over a bill that would pull the already-approved funding for the "Englewood Flyover," a project aimed at easing train congestion at a railroad crossing on the city's south side.

Funding for the project has been eliminated by the House of Representatives as part of $6.8 billion in transportation cuts. Democrats said it's the first time in history the federal government has canceled a transportation project already awarded.

"What basically happened here is that House Republicans are backing off of the commitment made by the federal government," U.S. Sen. Dick Durbin said Thursday near the site at 63rd and State Street.

He and other Democrats in the Illinois Congressional delegation are putting pressure on Republicans to revive the project.

Every day, almost 140 trains roll through a railroad crossing that is essentially a four-way stop where Metra, Amtrak and Norfolk Southern freight trains sometimes have to wait for clearance at the T-shaped intersection.

To relieve the bottleneck, the federal government earlier this year approved $133 million for the "Englewood Flyover." It's essentially a bridge for one set of tracks over the other.

The Englewood Flyover would reduce congestion on Chicago's rail system, which some experts say costs the city billions of dollars worth of lost time each year. It would have also created almost 1,500 jobs in the construction and railroad industries.

"Losing those jobs is something we can't stand for right now," said Robert Guy of the United Transportation Union.

The flyover would have also cleared the way for high-speed rail projects like the one proposed by President Obama.

The money for the project was to have come from the Obama Administration's Stimulus plan, otherwise known as the American Recovery and Reinvestment Act.

The Act has been a favorite target of Republicans, especially those associated with the Tea Party. They have said the nation needs to get its fiscal house in order, and that it can't afford programs like the flyover.

If the House funding bill becomes law, all work on the flyover will be halted. Already, more than $8 million has been spent on the planning phases.