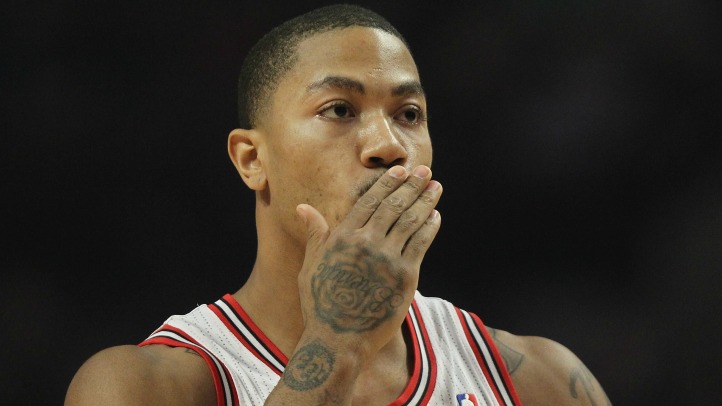 It's safe to say that the "D Rose 4" launch at the United Center over the weekend was a success.

Throngs of fans came out to show support for Derrick Rose, who officially unveiled his latest signature shoe from Adidas, and who is just a few weeks away from taking the basketball court once again.
If you missed the party at the UC, shame on you.
But don't worry, Outside Shot has you covered with this video so you too can be "all in for Chicago" just like D. Rose.