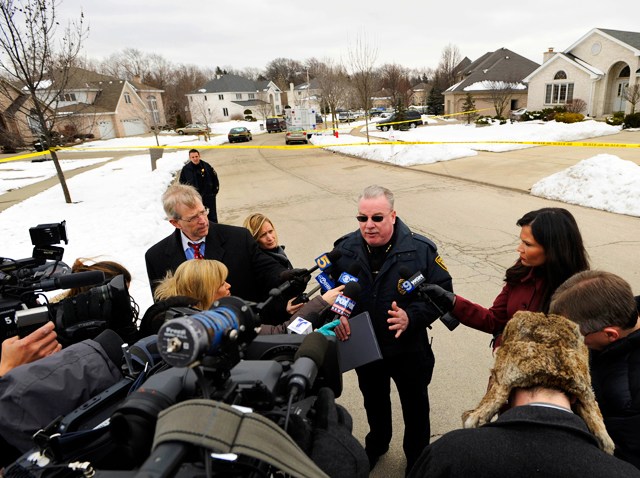 Police can continue to hold without charges a man possibly connected to the Darien triple murder investigation, a judge ruled today.
Prosecutors and police continue to question the 28-year-old ex-boyfriend of Angela Kramer, the woman who survived the the deadly, early-morning attack by hiding in a closet and dialing 911. Her father, 50-year-old Jeffery Kramer, her 48-year-old mother Lori and her 20-year-old brother Michael died from multiple gunshot wounds.
Police apparently suspect some connection between the man and Jacob Nodarse, who was arrested for the murders on Thursday.
But authorities caution that media reports of a meeting between the man and Nodarse at a local casino are inaccurate.
"It is my job to preserve the record in this case," DuPage County States attorney Joe Birkett said. "And protect those who have not been charged with any crime."

Yesterday, police in Terre Haute, Indiana recovered evidence connected with the Darien homicides in a dumpster behind a pancake restaurant. It is thought to include the murder weapon.

For now, Nodarse remains in custody in a Florida jail where he is reportedly cooperating with police. He is only charged with obstruction of justice. At a hearing yesterday, Nodarse waived extradition and could be on his way back to Illinois sometime this weekend.