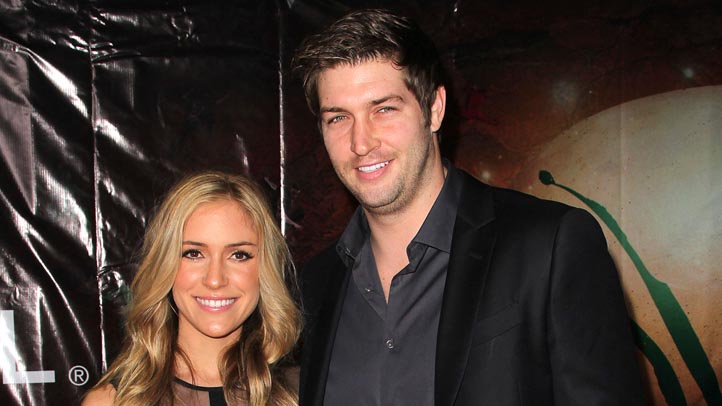 Bears QB Jay Cutler's wedding to Kristin Cavallari is off again, but this time it's not so dramatic.

The couple announced last week they were expecting a baby, and that's apparently put all other life-changes on hold.

"I'm not even looking for a wedding dress right now," Cavallari told Celebuzz this week. "I'm pregnant! I'm not going to go try on wedding dresses."

The pair met just before the 2010 football season started and were spotted around Chicago, New York and Los Angeles. He proposed the first time during a spring trip to Cabo San Lucas.

That first engagement ended last May after they'd registered for gifts and she had posed in a magazine spread that featured wedding dresses.

They reconciled last November.