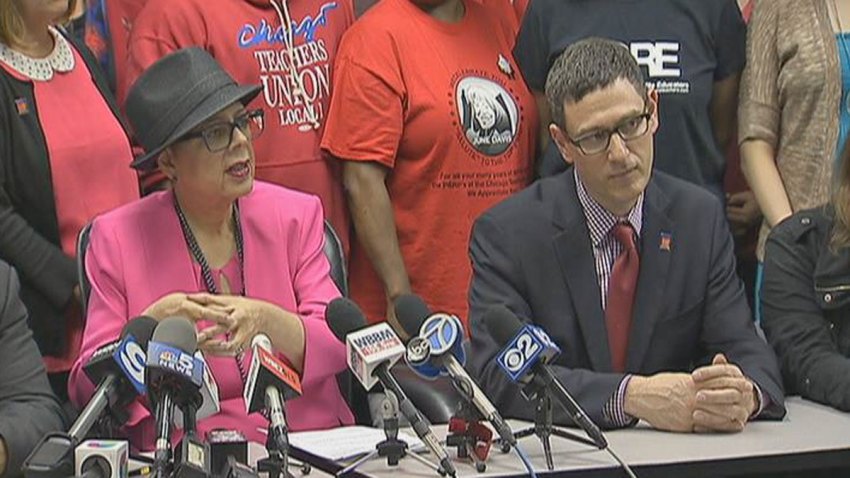 Contract talks between Chicago Public Schools and its teachers have fallen apart, the head of the Chicago Teachers Union said Thursday.
"We have not reached an agreement," Karen Lewis told reporters at an afternoon news conference in the Merchandise Mart. "CPS refuses to budge. ... Instead of making a deal with us, they've made threats."
She said teachers weren't pushing for a raise but did ask for changes they say could improve the quality of education, including fewer tests and adjustments to how teachers are evaluated.
"We didn't say, 'Give us a raise.' We're very clear that they have a very serious fiscal issue," she said.
The current contract, which was reached in 2012 after a week-long strike, expires June 30. The CTU was open to negotiating a one-year deal avoid a strike and provide more time to hammer out a longer contract.
Earlier in the week, Lewis said the two sides were "very close" to a deal.
NBC Chicago sent an email to a CPS spokesperson seeking a response to Lewis' comments.