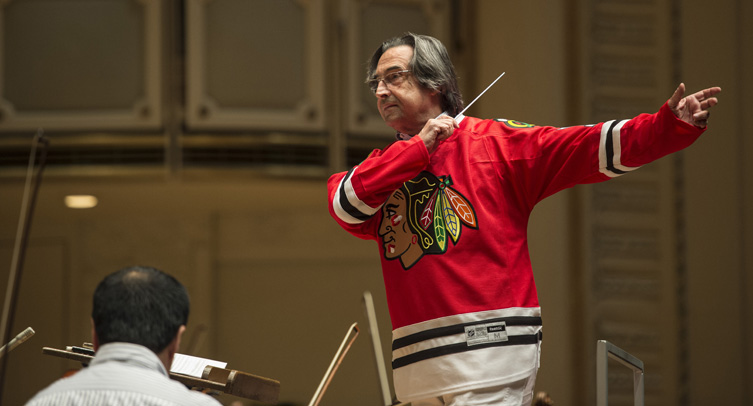 It's safe to say that everyone in Chicago is now officially on the Blackhawks bandwagon.

The Chicago Symphony Orchestra showed its support for the team's quest for the Stanley Cup by performing a classically-tinged version of "Chelsea Dagger" Wednesday, the theme song played after the team scores a goal at the United Center.

Music director Riccardo Muti donned the No. 19 sweater of Blackhawks' captain Jonathan Toews for the performance.

The performance was recorded and will be given to the team, according to a CSO news release.

"They are a world-class hockey team, and we hope this recording demonstrates our support of them and their desire to bring the Stanley Cup back to this great city," Muti said in a statement.