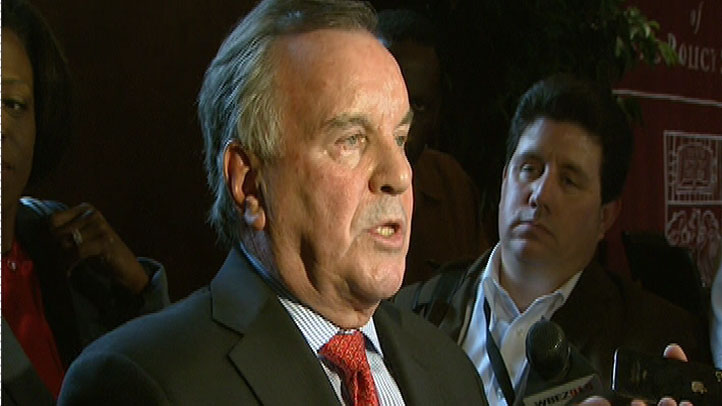 Former Chicago Mayor Richard Daley seemed to take a subtle swipe at his successor in making his first public comments about the recently-ended teacher strike.
Daley, who is now a fellow at the University of Chicago's Harris School of Public Policy, implied Mayor Rahm Emanuel played the blame game with teachers.
"Don't blame the teachers. Let's all work together to make it a better education system for all," said Daley.
Daley brought the school system under the control of the mayor's office in 1995. He avoided a strike during his more than two decades in office.

Chicago teachers walked off the job on Sept. 10 and kept students out of class for seven full days.