A Chicago firefighter was shot at the scene of a car fire in Albany Park early Sunday.
Police said it happened just after 1 a.m. Sunday in the 3300 block of W. Wilson Ave. The 36-year-old firefighter was responding to a car fire when an "unknown offender" began firing shots, authorities said.
One of those shots ultimately struck the firefighter in the left leg. He was then taken to Illinois Masonic Medical Center in fair condition, according to police.
Dr. Juan Santiago Gonzalez, trauma surgeon at Illinois Masonic told reporters at a press conference that the victim, a six-year veteran of the CFD, was doing very well.
"We are expecting a full recovery in six to eight weeks," Dr. Gonzalez said.
While no one was in custody as of Sunday morning, CFD officials were confident that this was not a targeted attack.
"We don't believe that to be the case," CFD Commissioner Richard C. Ford II said. "95% of the time the public, in fact, is very caring about the fire department...I just think this is something that was unfortunate."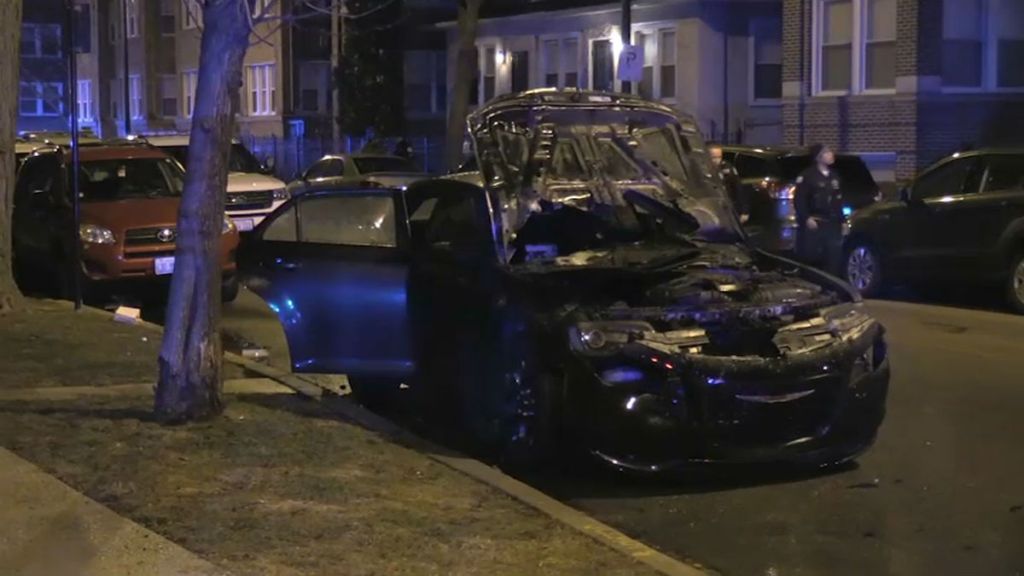 Ford also noted that despite the shooting, there was nothing particularly unique about the original call CFD received.
"Our motto is 'we're there when you need us,'" Ford said. "We go when the bell rings."
Area North detectives continue to investigate, but CPD Spokesman Anthony Guglielmi said in a tweet that progress is already being made.
"We are processing private and POD video and believe fireman was hit while offenders were firing at another target," Guglielmi said.
Police also said three illegal guns have been recovered from an apartment near the scene.