Few players in baseball are capable of getting tongues wagging the way that Chicago Cubs infielder Javier Baez does.
Whether it's his flamboyant tags, his aggressive swing, or his fun-loving demeanor, Baez has endeared himself to Cubs fans, and his 23 home runs this season definitely helped to cement his place among the most popular athletes on the Chicago sports landscape.
Aside from the bravado and the power, how did Baez do this season? We take on that question in today's player evaluation.
Player Overview:
Baez appeared in 145 games for the Cubs this season, a career high. He slugged 23 home runs and drove in 75 RBI for the Cubs, both of which were career highs. He also struck out 144 times and batted .273 in his second full year.
Contract Status:
Baez remains under team control through next season, and will be eligible for arbitration for the first time after the 2018 season. He will become an unrestricted free agent following the 2021 season, joining other big-name Cubs that could hit the market that year.
That list includes Kris Bryant, Anthony Rizzo, and Addison Russell, among others.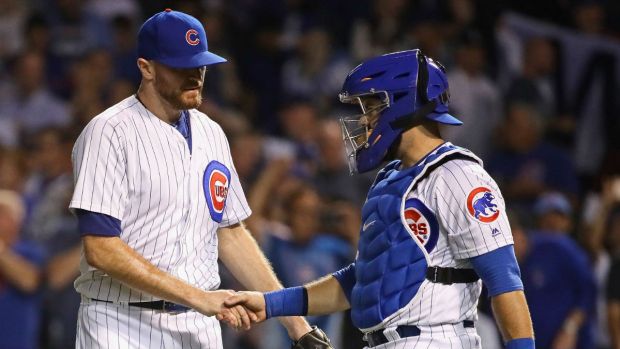 2018 Free Agency: Cubs Hitting the Market
Key Stats:
After dominating in the first two rounds of the playoffs in 2016, Baez went ice cold this October, going a staggering 0-for-20 in his first seven appearances for the Cubs. He did make up for it by slugging a pair of home runs in Game 4 of the NLCS against the Dodgers, but he followed that up with an 0-for-3 performance in Game 5.
Best Game of 2017:
In a May 18 game against the Cincinnati Reds, Baez went 3-for-3 and reached base four times. The slugger hit a home run and drove in five RBI for the Cubs, lifting his batting average 20 points in a single game. The Cubs went on to win the contest 9-5.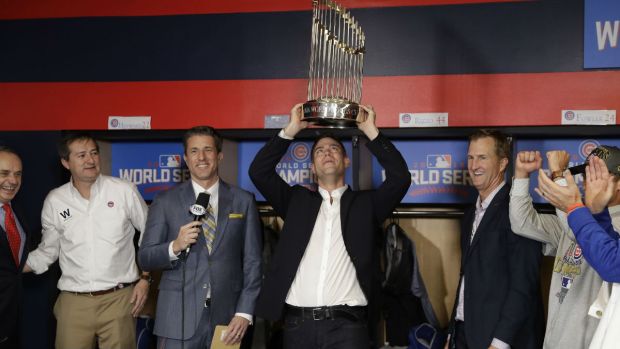 2017 Chicago Cubs: A Year In the Life of the Champs
Outlook for 2018:
Baez is constantly dangled as a potential trade chip for the Cubs, but the team's front office has made it very clear that they don't want to move him, even if it were to mean that they could get a cost-controlled starting pitcher to help bolster their rotation.
With Ben Zobrist seemingly taking a step back in 2017, it's likely that Baez will once again see a ton of time at second base next season, but he could also see time at shortstop if Russell's bat doesn't start to come back around after a tough 2017 campaign.
Baez will definitely have to work on his plate discipline, as he struck out 144 times in 469 at-bats in the 2017 campaign. He did walk more often, drawing 30 free passes, and he did hit more home runs, but he'll have to work on continuing to fine tune one of the most aggressive and free-wheeling swings in all of baseball.