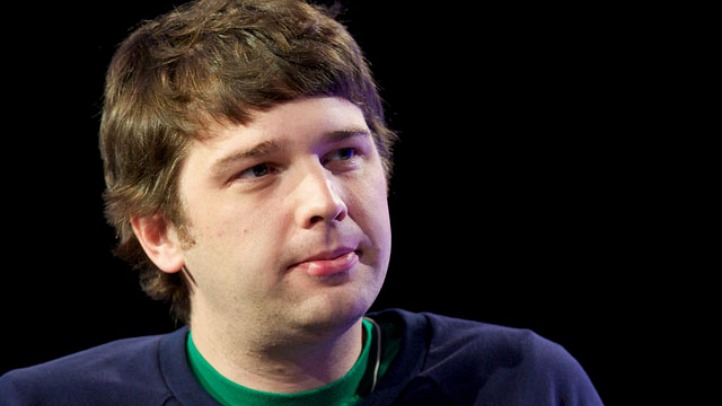 Groupon Co-Founder Brad Keywell has famously lamented that Chicago's best tech folks flee here for Silicon Valley. "There are gaps between different constituencies in Chicago, including academics and the government," he said in an interview. "Silicon Valley, on the other hand, has day-to-day connectivity and technology transfer. The structure of those connections doesn't exist in Chicago, or, if it does, it is very weak."
Well, Keywell's disciple, and other big-name Groupon founder, Andrew Mason, has decided to heed his words and move to San Francisco. In a blog post, Mason writes: "If there's a silver lining to leaving Groupon, it's the opportunity to start something new... As part of this, my wife and I are moving to San Francisco later this summer."
Mason also writes about his plans to provide support to Chicago's startup scene. He's going to spend one day a week at Y Combinator "for the next several months, trying to make myself useful to the incoming class of startups."
Chicago Business
Then, in typical fashion, Mason has to make us question whether any of this is for real by also announcing that he has recorded an album of "business wisdom":
I managed over 12,000 people at Groupon, most under the age of 25. One thing that surprised me was that many would arrive at orientation with minimal understanding of basic business wisdom. "Haven't you read any business books? Good to Great? Winning? The One Minute Manager?" I'd ask. "Business books? Not really our thing," was the typical response. I came to realize that there was a real need to present business wisdom in a format that is more accessible to the younger generation.

It was with this in mind that I spent a week in LA earlier this month recording Hardly Workin', a seven song album of motivational business music targeted at people newly entering the workforce. These songs will help young people understand some of the ideas that I've found to be a key part of becoming a productive and effective employee. I'm really happy with the results and look forward to sharing them as soon as I figure out how to load music onto iTunes, hopefully in the next few weeks.
C'mon. You'd buy it.
Heck, maybe it'll be a free gift to people making purchases on Groupon Goods?
David Wolinsky is a freelance writer and a lifelong Chicagoan. In addition to currently serving as IFC's comedy, film, and TV blogger, he's also a comedy-writing instructor for Second City and an adjunct professor in DePaul's College of Computing and Digital Media. (He also co-runs a blog behind the DePaul class, DIY Game Dev.) He was the Chicago city editor for The Onion A.V. Club where he provided in-depth daily coverage of this city's bustling arts/entertainment scene for half a decade. His first career aspirations were to be a game-show host.