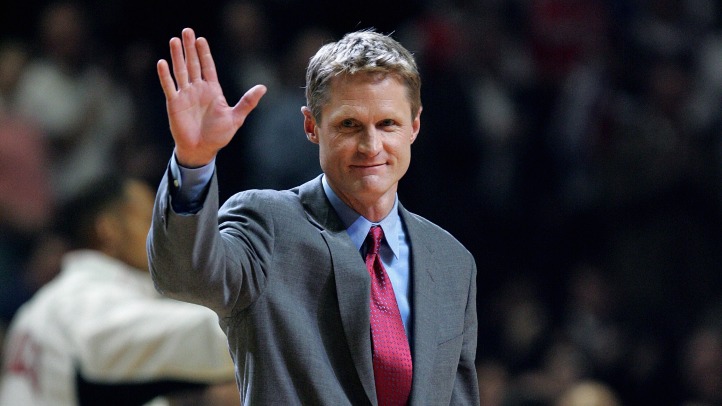 The Miami Heat have gone to three straight NBA Finals and won the last two championships. As back-to-back champions, obviously, the Heat are the favorites to win it all in 2013-14.
But one NBA analyst – who also happens to be a former guard for the Bulls – thinks Miami's run as champs has come to an end.
"Miami is amazing. Three straight years in the Finals – back-to-back titles – but I don't think they'll win it this year," Kerr said in an interview with NBA.com. "The reason is I think it's so difficult to do it year after year motivation wise, energy wise. Everybody has been building their teams specifically to knock them off.
"So I think Miami falls short this year. I don't think they'll have enough energy, health – everything you need to win a title – a little bit of luck. I think somebody in the East is going to knock them off before the Finals."
And who does Kerr think that "somebody" will be? The Chicago Bulls, of course.
"I'm gong to go with the Bulls," Kerr said. "I love the fact that they've got the defense, they've got the continuity under Tom Thibodeau, and they're getting Derrick Rose back – the former MVP, phenomenal player – he kind of ties that whole team together.
"I believe in what they've built over the years, and I really like their defense, not only inside with [Taj] Gibson and [Joakim] Noah, but on the perimeter. You've got [Jimmy] Butler and Luol Deng, and if you're trying to beat Miami, now you've got guys who can guard LeBron [James] and [Dwyane] Wade, and control the paint. That's a pretty good place to start. I think Indiana has a great shot, and I think Brooklyn has the talent to do it as well. But I'm gonna take Chicago and say the Bulls come out of the East and win the NBA Championship."