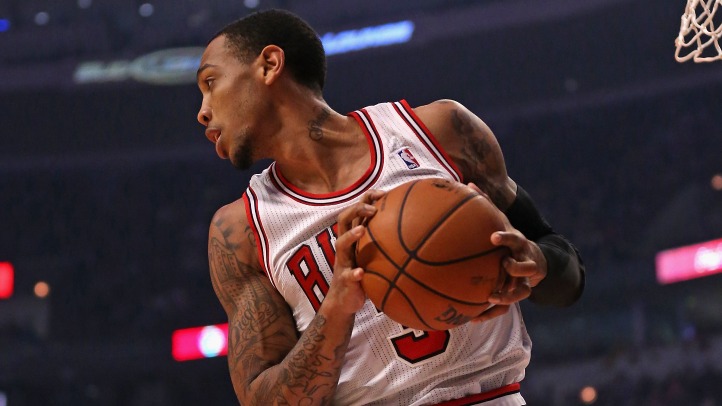 The Chicago Bulls announced on Tuesday they have waived forward Malcolm Thomas. The 6-9, 225-pound product of San Diego State University was a late season addition by the Bulls during the 2012-13 season and he appeared in seven games, averaging 2.5 points per game.
Thomas competed on the Bulls summer league squad in Las Vegas the last two summers and had an impressive showing both years. This summer, Thomas broke the rebound record at the NBA Summer League by grabbing 22 rebounds in a game and finished with averages of 11 points and 15 rebounds per game.
The dismissal of Thomas isn't a final one, however. He could still be brought back at some point during the season according to Gar Forman.
"I wouldn't want to get into specific players' (situations)," said Forman. "But we do still have a roster spot to fill and we'll continue to look at the market and if we think there's somebody that makes us better we'll try to add, but at this point we're happy with the team that we have. We think Mike (Dunleavy's) going to be a real nice addition to the team and we're looking forward to getting going."