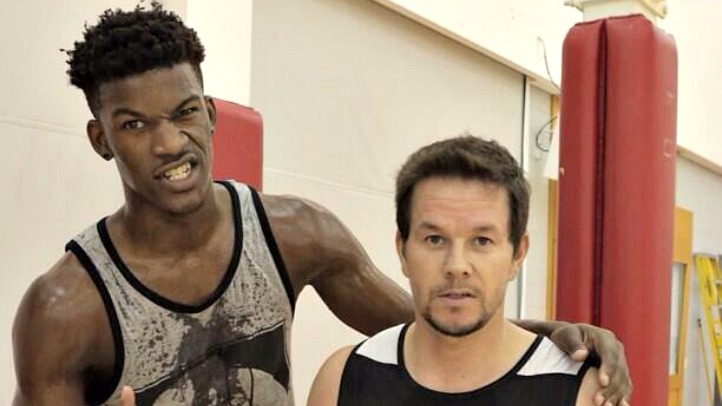 We don't know how or why it happened, but actor Mark Wahlberg showed up at the Berto Center on Wednesday to go 1-on-1 with rising Chicago Bulls star Jimmy Butler.

Wahlberg, who has starred in such films as Boogie Nights, The Departed, Ted and the recently released 2 Guns with Denzel Washington, fell to the Bulls star in a close game despite some rather unusual stats.
First Butler tweeted, "I just gave Mark Wahlberg baskets!! I knew he couldn't guard me!"

Then Butler posted a picture on his Instagram account with a caption that read, "Mark Wahlberg didn't stand a chance! I had 100 points, 100 rebounds, 100 steals, 100 blocks, 100 assists. On the way to a 7-6 victory!"
Considering he's from Boston and a huge Celtics fan, it's unclear if fans of the C's will appreciate Wahlberg being photographed wearing a Chicago Bulls practice jersey. As for Bulls fans, they're hoping Butler can have stat lines like that every night this upcoming season.