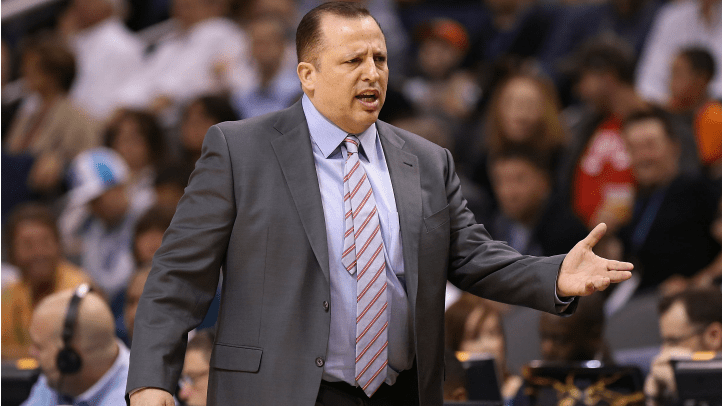 Despite the disappointing loss to the Memphis Grizzlies on Monday night, it's fairly obvious the Bulls have been playing much better basketball in the month of December than they did in November. The offensive struggles aside, the team is starting to resemble the Bulls of the last two years, especially on the defensive side of the ball.
But the Celtics, in town Tuesday night, represents both a test and a challenge for the Bulls to gauge just how much they've progressed since losing to Boston 101-95 on Nov. 12.
"We've gotten better since that game," Carlos Boozer told ESPN Chicago Monday. "I'm sure they've gotten better too. As the season goes along teams usually get better, but I feel like we've gotten better, we've improved and we're going to continue to improve."
That November loss to Boston was part of a disappointing month when the Bulls went 5-7, including losing three straight games (Clippers, Trail Blazers, Rockets) for the first time in the Tom Thibodeau era and dropping winnable games against the New Orleans Hornets and Milwaukee Bucks. But in December, the Bulls are 6-3 and have gotten quality wins over the Philadelphia 76ers (twice), New York Knicks and the Brooklyn Nets.
Where Chicago continues to struggle is in taking care of the ball. Turnovers have been a problem for the team in the first two months of the season as they've given it away 10 times or more in all but two games. Their giveaways, on most nights, are in the teens.
Turnovers are correctible errors, but the Bulls haven't seemed to find a way to fix it. They don't lead the league in that statistical category, but it sure seems like it. They've committed 358 so far this season. That's 15.6 per game or, in other words, way too many.
If they're going to beat Boston, they're going to have to continue to play amped up on defense and limit their mistakes to a Celtics team with an ability to turn those into easy scoring opportunities.
Said Kirk Hinrich: "Boston's a very good team. We're familiar with them, they're familiar with us, and we just got to do a better job of taking care of the ball, making plays for each other and being aggressive."
Follow "Outside Shot" on Twitter (@Outside_Shot) for more Bulls news and information.