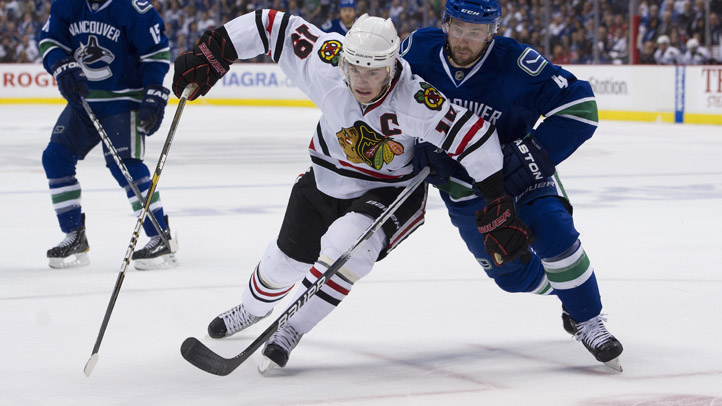 The Chicago Blackhawks won't get a chance to repeat the celebrations that come with a Stanley Cup win.

Despite a late comeback in the series and a late rally in Game 7, the Blackhawks fell to the Vancouver Canucks in overtime.

Final score: 2-1.

It was a tough series for the Blackhawks, who were down 0-3, but thrashed the Vancouver Canucks in games 4 and 5 and won in thrilling, overtime fashion to tie the series up.

Vancouver was dominant throughout most of Game 7, but Chicago Chicago scored with less than two minutes left in the game and held on, forcing overtime.
It was ultimately a Chris Campoli turnover that did them in. The Canucks' Alex Burrows, who took a penalty early in overtime, pounced and fired a slap shot over the right shoulder of rookie Chicago goalie Corey Crawford.

After being eliminated from the last two postseasons by the Blackhawks, the Canucks finally returned the favor and will host Nashville in the second round.