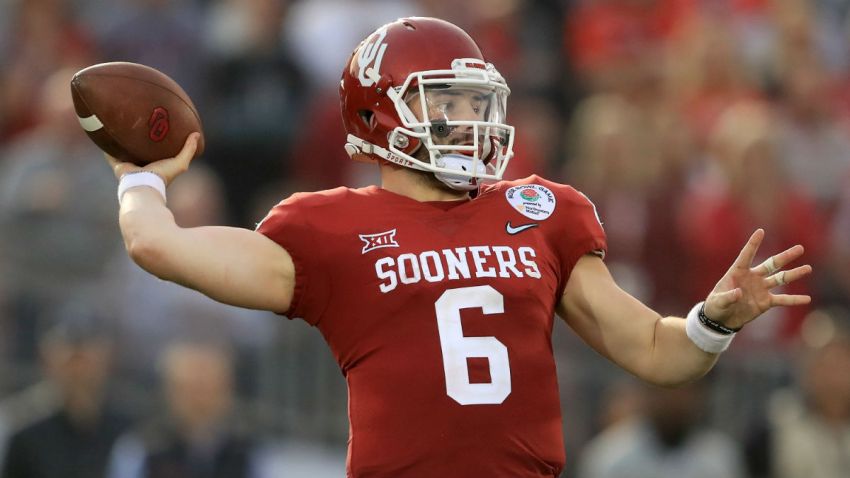 The Chicago Bears were able to scout and evaluate a slew of players at this week's Senior Bowl in Alabama, but they reportedly requested a meeting with at least one player that may shock fans.
According to The MMQB's Robert Klemko, a Bears scout requested a 15-minute meeting with Heisman Trophy-winning Oklahoma quarterback Baker Mayfield while the team was working in Mobile.
Mayfield, who has been pegged as a likely first round pick in this year's NFL Draft, seemed just as surprised as anyone that the Bears wanted to meet with him just one year after drafting Mitchell Trubisky.
"You guys just drafted Mitchell Trubisky," he said. "So what do you want with me?"
Chicago Bears vs. Minnesota Vikings: Week 17 in Photos
The Bears obviously are not looking at drafting Mayfield, but there are a variety of reasons they'd be interested in talking to him. An interview could help them determine whether concerns about his mentality after high-profile incidents at Ohio State (where he planted the Oklahoma flag at midfield) and Kansas (where he grabbed his groin and taunted Jayhawks players) are valid, and could help them figure out where teams are likely to value him in the draft.
An interview with Mayfield could also help the Bears scout him in the future, as teams will often throw oddball questions at players to determine how they react under pressure, and how quickly they are able to grasp and apply various football concepts.
With the eighth overall pick, the Bears could be in a position where a team would be willing to trade up to get Mayfield, and they'll do their due diligence on him as they prepare for the draft process.