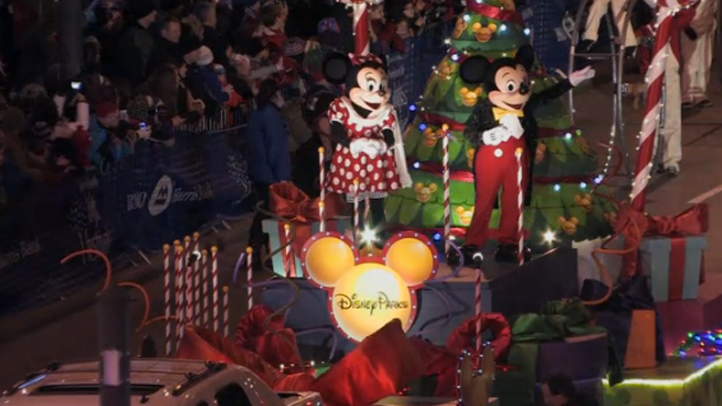 Lights, camera, Mag Mile!

More than a million people traveled to Chicago on Saturday to see the 21st annual BMO Harris Bank Magnificent Mile Lights Festival.
The parade began at 5:30 p.m. Grand marshals Mickey and Minnie Mouse were joined by fellow Disney characters to host the magical evening as they lit up the mile and make their way south to the Fireworks Spectacular finale, which began at 7 p.m.

Santa Claus, Chicago sports stars, Garrett Popcorn Shop's popcorn and a float made entirely of candy were just a few sights seen during the 40-float procession.
The show doesn't stop there. Festival attendees can shop extended hours at participating stores after the parade as well as peruse other offers and events from area shops, restaurants, hotels and attractions.

With less than an hour to go before the Magnificent Mile lit up like a Christmas tree, thousands of spectators gathered along Michigan Avenue to stake their spot.

Getting downtown for the event was no picnic and heavy traffic was expected for the event. The DuSable Bridge closed around 3:30 p.m. and Michigan Avenue closed to vehicle traffic from Oak Street to Wacker Drive at 4:30 p.m.
The festival kicked off at 11 a.m. along Michigan Avenue and includes a full day of events, including the namesake illumination of more than one million lights on 200 trees and a fireworks spectacular.
Many who made the trip downtown early started the day off by participating in holiday-themed activities on Lights Festival Lane (Pioneer Court, 401 N. Michigan Avenue) and wandering through booths offering gifts and goodies from Chicago vendors.

Check out The Magnificent Mile's website for full details and information for full information.