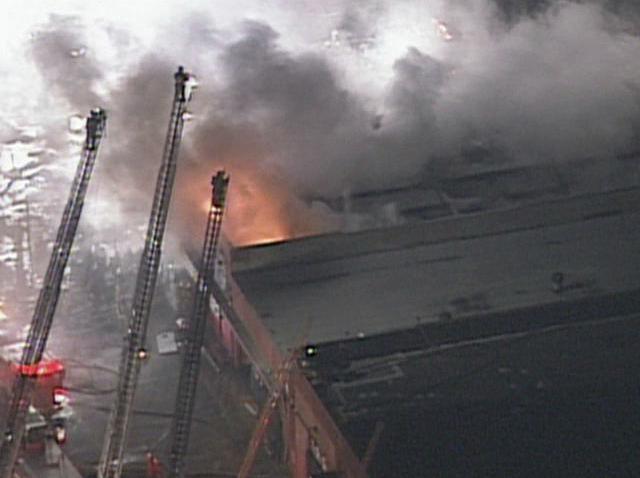 Ward Room's Campaign Round-Up is a weekly column dedicated to keeping you in the know about the upcoming 2016 elections. Check the Ward Room blog for continued coverage every Wednesday.
Illinois Comptroller's Race
Campaign finance limits are now off in the race for Illinois comptroller, according to Illinois Election Data. Incumbent Republican Comptroller Leslie Munger received a $260,000 donation Friday from her husband, John Munger, exceeding the $250,000 self-funding threshold and removing fundraising limits for the race.
According to Illinois Election Data, the contribution from Munger's husband is a loan that could be immediately repaid. Nevertheless, the limits would still be off for Munger and her three opponents in the race.
Chicago City Clerk Susana Mendoza, Munger's Democratic challenger, slammed the comptroller for the move, calling it "unprecedented."
"By loaning herself $260,000, Leslie Munger has now broken the campaign finance limits and now can take unlimited money from Governor Rauner, either directly from him or laundered through the Republican Party that he bought with over $20 million in personal contributions," the Mendoza campaign said in a statement. "Either way, Leslie Munger will continue to be a wholly-owned subsidiary of the governor, not the independent financial watchdog Illinois desperately needs."
The comptroller's race is widely considered to be a proxy battle between Gov. Bruce Rauner, who appointed Munger comptroller in 2015, and House Speaker Mike Madigan, who Mendoza has called a mentor.
The Munger campaign turned the tables Monday, faulting Mendoza for her relationship with Madigan.
"Susana Mendoza has proven herself to Speaker Madigan by delivering ten years of votes for his unbalanced budgets, tax increases and pension holidays," the Munger campaign said in a statement. "In return, he has ensured she has the special interest resources she needs for her campaign. With this contribution, Comptroller Munger is balancing the playing field and demonstrating her complete commitment to standing up for Illinois taxpayers."
U.S. Senate Race
Sen. Mark Kirk is back with a new TV ad attacking his opponent, Rep. Tammy Duckworth. The ad, titled "No Wonder," claims Duckworth has been a "terrible public servant." The 30-second spot faults her for abuse during her time as director of the Illinois Department of Veterans Affairs.
Citing a September report from the Washington Examiner, the ad claims wait lists were manipulated during her tenure and that "six veterans died trying to gain admission to the Anna Veterans Home."
The ad also claims Duckworth bullied and fired whistleblowers Denise Goins and Christine Butler, who were featured in a previous Kirk ad and are currently locked in an ongoing legal dispute with the congresswoman. They have refused to sign paperwork to officially end the case after they were reportedly offended by the Duckworth campaign's response to the settlement.
According to the Chicago Sun-Times, a conference call with the case's judge is set for Oct. 5, although Attorney General Lisa Madigan's office, who is serving as Duckworth's legal team, has filed a motion to enforce the settlement announced in June.
The Duckworth campaign responded Wednesday, discrediting the ad and slamming the Kirk campaign.
"This ad, and everything Mark Kirk and his campaign have said about this case, is a lie - and they know it," Duckworth spokesman Matt McGrath said in a statement. "The lawsuit was called a 'garden variety workplace case' by a federal judge, and has been dismissed in whole or in part three times. In fact, the plaintiffs agreed to settle the case for what the Attorney General called 'nuisance value,' before Kirk cynically recruited them to join his campaign."
McGrath noted that Duckworth is a decorated combat veteran who has spent her entire adult life serving her country and working with veterans. In addition, he pointed out that the congresswoman still receives health care from the VA and that she "makes no apology for fighting to assure that veterans are given nothing but the highest quality care."
"Senator Kirk, on the other hand, has lied at least ten times about his own military record, and is now lying about Tammy," he added. "It's a pathetic ploy by a desperate politician who has nothing positive to run on, and he should be ashamed of himself."
Notable Contributions
Illinois Senate President John Cullerton's political committee reported $192,991 in contributions Wednesday
Rep. Michael McAuliffe's campaign committee reported $14,500 in donations Tuesday.
The Republican State Senate Campaign Committee reported a $75,000 contribution from the Illinois Republican Party Monday.
The Democratic Party of Illinois reported $654,800 in contributions Monday.
Democratic candidate for state representative Merry Marwig reported $9,390 in donations Sunday.