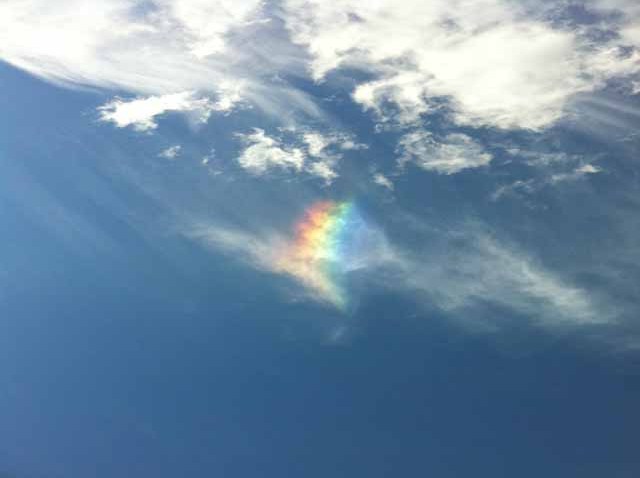 The Chicago Blackhawks on Thursday night will hit the halfway mark of their season as they take on the Minnesota Wild up in the Twin Cities. As it stands right now, they are two points out of the top spot in the Central Division, and they trail the Anaheim Ducks by four points for the top spot in the Western Conference.
Over the course of 40 games, we've already learned quite a bit about this Blackhawks team, but what are the five most important lessons we've emerged from the first half of the season with?
Give Patrick Kane a Center, and He Can Fly
Over the past few years, Joel Quenneville has put Kane on lines with everyone from Dave Bolland to Andrew Shaw to Michal Handzus, and even though the winger's numbers have still been good, you got the sense that he was like a greyhound confined to a small kennel in the backyard.
This season, that sense has gone out the window as Kane has developed chemistry with Brad Richards on the Hawks' second line. Kane is on pace for a career year this season, with 19 goals and 23 assists in 40 games so far this season. He could become the first Blackhawks player to eclipse 40 goals in a season since Tony Amonte scored 43 in the 1999-00 season, and playing with Richards has been a big part of the reason why.
Crawford Still Good, but Workload Can be Eased
The Blackhawks have been known for years as a team who emphasized defense over goaltending, and this year they've flipped that formula a bit. Yes, their defense is still solid, but it's been their netminders that have stolen the show on that end of the ice.
Corey Crawford has been a big part of that, posting a 15-8-2 record with a .919 save percentage and a 2.20 goals against average. Those numbers are really good (ranking him among the top five goaltenders in the NHL), but his teammates have been pitching in as well. During two stints with Crawford on the shelf, Antti Raanta has a 6-2-0 record, with a .944 save percentage and 1.73 GAA. Scott Darling has been just as impressive, with a 5-2-0 record, a .937 save percentage, and a 1.97 GAA.
While we aren't suggesting that either player should be starting over Crawford, these numbers do indicate that the team could allow Crawford to rest more in the second half of the season. Raanta has certainly earned more playing time than he would have otherwise gotten (between 15-20 games), and the Blackhawks will be better off for it with a more well-rested Crawford come playoff time.
Shaw Joining Bickell's "Wait 'Til the Playoffs" Club
Last season, Andrew Shaw was one of the Blackhawks' biggest scoring threats, scoring 20 goals and scoring five power play markers. This season has been a different story however, as he's got just 11 points through 37 games for the Hawks.
Part of the reason for that downturn in offense is his demotion from the second line, as Richards' success with Kane has sent Shaw down to the third line. Playing mostly with Bryan Bickell, Shaw's offensive output has slowed, and even playing minutes with Patrick Sharp after the veteran returned from a knee injury hasn't seemed to turn him around.
The Blackhawks may not be hurting too much offensively without Shaw's goal-scoring output, but when the playoffs come, that will be a different story. He needs to step up his game both at regular strength and on the power play, as both will be critical if the Hawks want to win a third Stanley Cup in six seasons.
Bad Shot Luck Does Eventually Turn Around
Through the first 12 games of the season, the Blackhawks were scoring on just 5.6% of their shots on goal. It was a far cry from their success in previous seasons, and it led to a drastic reduction in their goal-scoring, as they were dropping like a stone through the NHL scoring rankings.
Fortunately for Chicago, the prevailing wisdom that their luck would change did eventually prove correct. They are now among the league leaders in goals scored per game, and to make matters even more positive for the team, they still are among the worst teams in the league in terms of shot percentage, currently ranking 25th at 8.29 percent.
If the Blackhawks can continue to build momentum in that area and get closer to their standard scoring rate (they scored on 9.61 percent of their shots last season), then the offense is going to go from dynamic to downright lethal, and that's good news for Hawks fans.
New Divisional Threats Have Emerged
Coming into the season, it was assumed that the Blackhawks would have to fend off teams like the St. Louis Blues, Dallas Stars, and Minnesota Wild. While the latter two teams in that equation haven't lived up to expectations (Dallas because of porous defense and Minnesota for a variety of reasons, including injuries and mumps), there is a team that has stepped into the gap: the Nashville Predators.
Buoyed by stellar goaltending from Pekka Rinne and bolstered on offense by James Neal and Filip Forsberg, the Predators have jumped out to a slight lead over the Blackhawks in the Central Division halfway through the season, and they're showing no signs of slowing down. Peter Laviolette has done a masterful job of turning the Predators into a dynamic two-way force, and they could pose a serious challenge to the Hawks for regular season bragging rights.