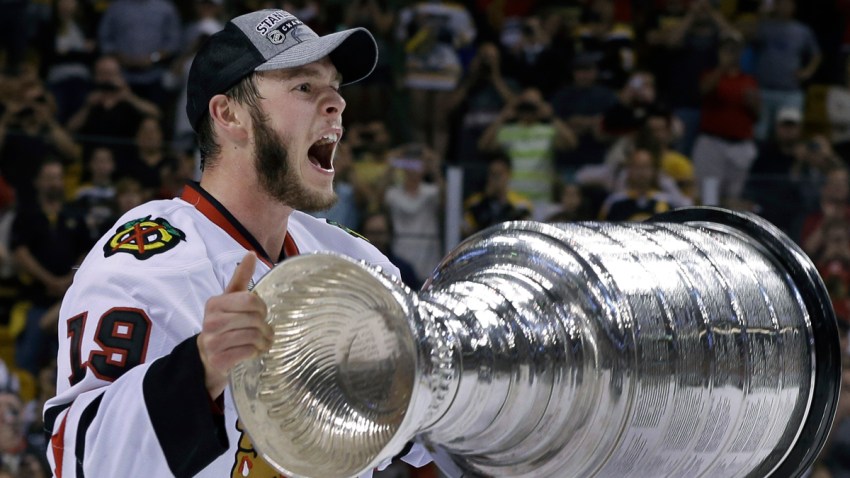 Over the past six years, it's hard to argue that anyone in the NHL has had the kind of success that Chicago Blackhawks captain Jonathan Toews has had.
He was named the youngest captain in Blackhawks history in 2008. He has won two Stanley Cup championships. He won the Conn Smythe Trophy as playoff MVP in 2010. He won an Olympic gold medal with Team Canada at the 2010 Winter Olympics in Vancouver. He was named the top forward in those Olympics.
Toews' NHL career numbers have been just as impressive. In 459 career games, Toews has scored 184 goals and dished out 236 assists. He also has 32 career game-winning goals for the Hawks in that span.
All of those accomplishments would be great for a player's entire career, and that's just what Toews has accomplished in a little over a half decade. At age 26, Toews has already accomplished so much, but as the Sochi Winter Olympics near, he is looking to accomplish even more.
The Blackhawks are looking at becoming the first team to repeat as Stanley Cup champions since the Detroit Red Wings accomplished the feat in 1998. He is also looking to help Canada win their second consecutive gold medal, a feat that has not been accomplished since the Soviet Union won six out of seven gold medals between 1964 and 1988.
Canada has won two of the last three gold medals overall in men's ice hockey, also winning in Salt Lake City in 2002. Buoyed by young stars like Toews, Steven Stamkos, and Sidney Crosby, they will be looking to establish a new dynasty in Olympic competition.