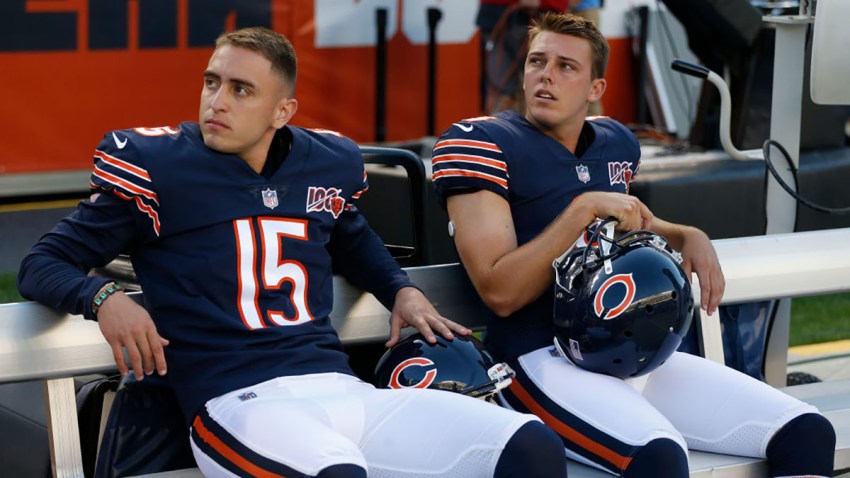 The Chicago Bears' kicking drama has been the talk of the preseason, and the team has made a big decision in that competition, waiving kicker Elliott Fry.
Fry, who made one of the two field goals he attempted during the preseason, was placed on waivers by the team on Sunday. Fry signed a three-year deal with the team prior to offseason workouts, but the Bears have decided, at least for now, that Eddy Pineiro is their man at the kicking position, at least for now.
Pineiro has made three of the four field goals he's attempted so far in the preseason and is perfect in extra points.
Just because the Bears have made a decision now doesn't necessarily mean that Pineiro will be the kicker on opening night against the Green Bay Packers. Other teams holding kicking competitions could cut veteran players, and the Bears could scoop one off the free agent market if required.
The Bears will next be in action on Saturday when they take on the Indianapolis Colts.