Tinley Park officials are considering new laws meant to crack down on a growing problem with taxi drivers.
Some visitors to the southern suburb are reporting extreme price gouging by the drivers, reports the Chicago Tribune. One woman was charged $40 for a trip that in a metered cab cost $15; a man reports being charged $100 for a two-mile ride.
Tinley Park does have a taxi ordinance on the books and does not set fares or require that taxis be metered. All it requires is that drivers be licensed.
Village officials have put off toughening the law for the last two years because they said the problem didn't seem that bad, but complaints have spiked over the last year.
Now officials are considering setting fare limits, requiring drivers post rates in the vehicle, and provide a village phone number for complaints. The proposal will be decided early next month. If passed, new regulations would take effect next year.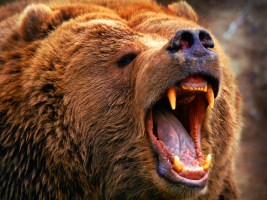 Check out Grizzly Detail: NBCChicago's Bears blog features videos, photos, news, commentary and more. All the Grizzly Detail is right here. Bear Down, Chicago.
Published at 8:31 AM CDT on Sep 16, 2010 | Updated at 7:54 PM CDT on Sep 16, 2010