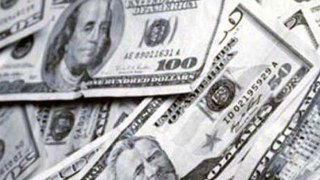 What would you do with half a million dollars in lottery winnings? Chicagoan Jessica Sanchez didn't have to think twice.
"When the clerk told me it was a top prize of $500,000, all I could think about was how to share it with my friends and family," Sanchez said.
Sanchez bought an instant lottery ticket at a gas station after a long day at work, and scratched the ticket off later that night.
"I was feeling very sleepy so at first I thought the prize amount was $500," she said. "When I took it to the store the next day and double-checked it, I realized it was $500,000."
Her first purchase with the winnings? Breakfast for all of her co-workers.
Sanchez hopes to use the money to help her close friends and family financially. "I have also made arrangements to contribute to the food trucks that help the homeless in the Humboldt Park community," she said.
As for advice to other lottery hopefuls: "Share your good fortune, and always double-check your tickets."