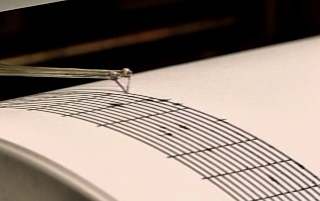 A 2.7 magnitude earthquake hit downstate Illinois early Monday in Franklin County.

The U.S. Geological Survey reports the small quake occurred at 12:56 a.m. at its epicenter about 11 miles east of Benton.

No damage was caused, though the USGS has a report it was felt in nearby Ewing, Ill. It hit about 21 miles southeast of Mount Vernon and 23 miles northeast of Marion.

The region borders a much more seismically active area called the New Madrid seismic zone, according to the USGS.

In November, a 3.6 magnitude earthquake struck an hour and a half northeast of Benton, outside downstate Bellmont. That quake was in the Illinois Basin - Ozark Dome Region that covers parts of Indiana, Kentucky, Illinois, Missouri and Arkansas.

The largest ever earthquake in the area was a 5.4 magnitude quake, which struck southern Illinois in 1968.