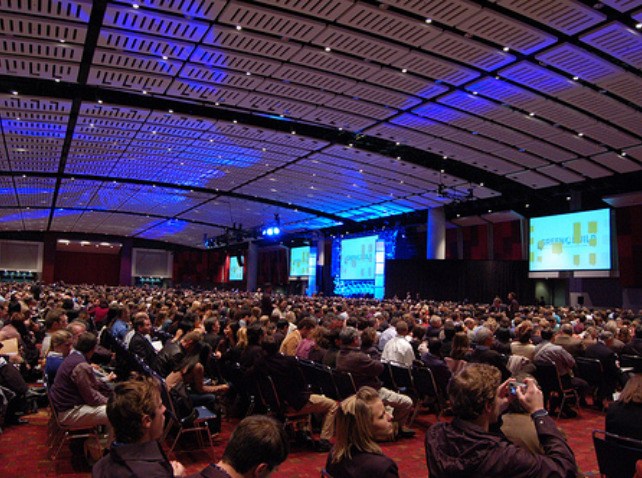 Gov. Pat Quinn spent an hour with business leaders on Thursday to discuss legislation that could affect the future of conventions at McCormick Place.

The legislation, passed earlier this month by the General Assembly, is designed to lower costs for exhibitors and would allow them to set up their own booths, subcontract for food and beverages service and pick their own electric service provider.

Some union leaders continue to lobby against the bill. Trade show representatives said they were encouraged by the meeting.

"We're feeling positive that if some of the changes that he feels are still necessary take place in the bill, it could be a real boon for the city of Chicago," said Steve Drew, the assistant executive director of the Radiological Society of North America.

Numerous trade shows have been leaving or threatening to leave Chicago in search of friendlier exhibition spaces in places like Las Vegas and Orlando, Florida. Representatives have cited ridiculous cost overruns and poor service as the reason for leaving.