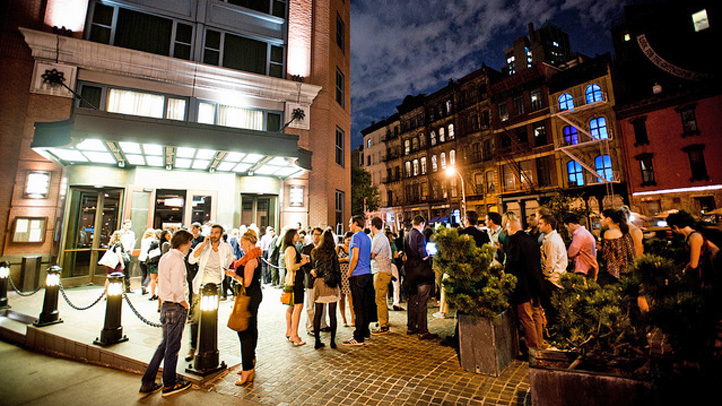 Thanks to TV, it seems that pitching investors for funding or for a chance to win prize money to launch or boost startups has become more and more mainstream, and desirable. If you are looking for a chance to get in front of potential investors and pitch your business in Chicagoland, here is a list of must-attend events:
Chicago Startup Pitch Night
Focused in some of the world's key startup cities, Startup Pitch Night provides the platform for early stage startups to practice, refine and perfect their pitch. It provides anonymous, peer-based feedback and encourages trial and error without the formal application process. It's a vibrant and fun event with high variety, speed and brevity at its core, coupled with a short talk on the next steps after the refinement of the pitch, from a startup industry leader.
Event dates: Launching in Chicago this July. Join the Meetup group for more information.
Selection process: Stay tuned to its website, or join the Meetup group, for details.
Our recommendation: I spoke to an organizer of the group who is excited about Startup Pitch Night launching in Chicago. Definitely worth attending to learn more about their process and for networking. Looks like a good practice opportunity for beginners.
SCORE Chicago Annual Elevator Pitch Contest
If you are unfamiliar with SCORE, it is the mentoring and learning arm of the Small Business Administration. Long known for offering up a collection of highly experienced, retired executives to small businesses looking for mentorship, it has begun to expand in recent years with more offerings. The Annual Elevator Pitch Contest is presented by the Office of City Treasurer Stephanie D. Neely in coordination with SCORE Chicago and offers a First Place Award of $5,000, plus additional prizes and opportunities.
Submissions: Ends June 9, 2013.
Requirements:
• Round 1: Written 60-second elevator pitch
• Round 2: 60-second YouTube video of your written pitch
o Must attend a free SCORE Chicago Workshop on Elevator Pitch and Compelling Video Message
o Automatically entered into "Snipitch" Contest aimed at helping to create the most "buzz" for the contest on social media. Winner receives a complimentary booth at the Small Business Expo 2013.
• Third round: Businesses will receive a time slot on Chicago CAN-TV for a more in-depth look at their business proposition.
Our Recommendation: Ideal for first-timers who have never pitched before to learn and practice the initial qualities of a good pitch to investors.
Jennifer Fortney is president of Cascade Communications, a boutique virtual PR and marketing communications company in Chicago focusing on small business and startups. In her 15+ year career she has worked with some of the top Fortune 500 companies and a wide variety of small businesses and startups across the country. A journalism major with music minor from the University of Kansas, she is also the PR Instructor at SCORE Chicago and founder of @MyStorySource live media pitch feed on Twitter and Facebook. @SmallBizPRXpert