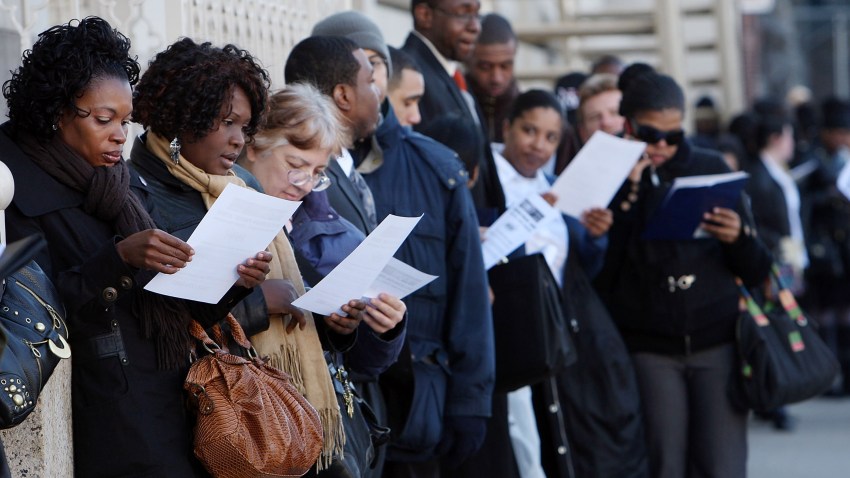 When I was working as a creative director at a big agency, I was tasked with hiring a copywriter. Among the many candidates was one that stands out in my memory: a woman in her sixties (guessing by appearance). Her book was tired. Her look was tired. In fact, she seemed resigned to rejection before we even got there.
I'm ashamed to say, that even without the dejected look and attitude, my first thought was "she's too old."
Flash forward. A woman I know from a networking group, in her fifties, was recently hired on as an architect at a successful, "young" firm in the suburbs. She told me, "I'm the oldest person on the team." However, the partners like her work and age never came up. An enlightened attitude I think but not one that is reflected across the business landscape, where age still gets the cold shoulder. With all the focus on diversity, the older job candidate has an uphill battle.
However, the economy today is just as hard on new graduates. So what are the things that make these groups less attractive? For the "seniors," it's all about the tools. In fact, you're out of the game if an Excel spread sheet or Power Point formatting has you flummoxed—not to mention all the mobile apps and search insights you need to be up on.
For new graduates, many just have the wrong degrees; political science isn't a door opener these days. And lack of work experience is a non-starter. Back in the golden age of employment, internships were paid positions and there were always mentors to show newbies the ropes. Those days are gone.
So how do the experienced and non-experienced get hired? According to a friend who runs HR for one of the nation's leading truck manufacturers, "companies are looking for people who look good on paper and in person." In other words, people who present themselves with confidence.
Nothing new; it's always been about the click. However, in a buyer's market, getting a meeting usually takes numerous phone interviews before a face-to-face interview is granted. So a great resume and cover letter matter. A creative, well-designed cover letter can cut to the chase and serve as a differentiator. A few other things to consider:
• Less experienced candidates need to be hungry – not entitled. Call out your fierce work ethic, have proof points and make sure you've got recommendations on Linkedin.
• Over-50 candidates need to prove that the digital age hasn't passed you by. That means having a good knowledge of digital media and work experience to prove it.
There are many companies that hire both young and older employees; it still comes down to how confidently you present yourself.
Brooke Lighton is a principal at Connascent, Inc., a branding and sales consulting firm based in Chicago. Brooke is a native New Yorker who started her career as a science writer at Memorial Sloan-Kettering Cancer Center. She segued into advertising, working first as a copywriter at Ogilvy & Mather and later as a Group CD at Foote Cone & Belding. In 1988, Brooke launched her own agency, Lighton Colman. She is a principal and heads creative services for Connascent, a branding and sales consulting firm. You can see their work at www.connascent.com.