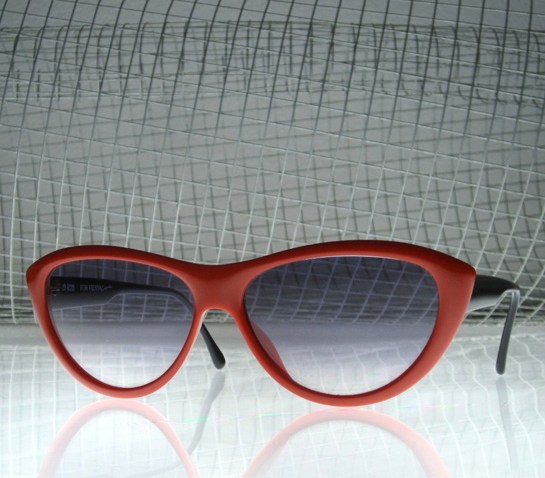 Green really is the new black, and Chicago's fashion scene is embracing this new trend. From eyewear to boots, our city has sustainable retail to thrill even the most hardcore style pros: Gone are the days where those who wanted apparel that was kinder to the earth were immediately steered toward boxy offerings made of hemp. Plus, retailers who have made the switch to eco-friendly have discovered the marketplace loves stores that offer greener products -- it fosters consumer loyalty, increases profits and attracts new clients. And, as a nice bonus, the staff feels great about working for an earth-conscious brand.
For those who are eco-curious and have been hankering to provide a socially conscious fashion experience for your customers, here's is a delicious peek at the sustainable stock of five Chicagoland retailers as well as some insight into how and why they went green.
123 N. Marion St. Oak Park, 708-445-7511
Why we went green: "I am in love with eco-friendly accessories, clothes and furniture," says Owner Takara Beathea-Gudell.
Going green tip: Extend the green shopping experience beyond clothing and accessories. Further solidify your brand by paying attention to the little things, like offering recycled shopping bags.
4727 N. Lincoln Ave., 773-754-8176
Why we went green: "We launched the store with a vision of selling socially responsible brands and eco-friendly clothing," says store manager Drew Lambert.
Going green tip: Consider extending your efforts to include supporting your community. It can be as simple as donating a portion of proceeds to a non-profit of your choice. Planet Access Company Store's parent company, Search Inc., has been helping people with disabilities, live, learn, work and play in the Chicago area for over 40 years.
1640 E. 87th St., 773-978-1200
Why they went green: "It's great to see and sell the artistry that designers come up with using sustainable materials and fabrications, and it makes us socially conscious," shared owner Melanie Whaley.
Going green tip: "My advice to other fashion retailers is to look for fun and stylish sustainable clothing and accessories that makes going green appealing. Also, make sure your staff is able to inform customers about inventory that does support the green movement, such as our Mosey bags made from recycled water bottles, [that] the customer would never know unless they read the fine print on the tags."
1442 N. Milwaukee Ave., 773-278-7130
Why they went green: Owner Eric Williams noticed people looking for environmentally friendly alternatives. His artists were also being hit with the rising costs of precious metals which resulted in products made with alternative materials like rubber, wood, and vintage fabrics (perfect for eco-aware clients.)
Going eco-tip: "Find what works in your industry and the latest technologies and trends in the field. Being a leader, innovator and at the forefront of the true meaning of green is always great. For example, try using alternative green methods that have not been used before."
1104 N. Ashland Ave., 773-957-4733
Why they went green: Even though the vintage frames I stock at the shop are unused dead stock, they would otherwise go to waste because 95 percent of opticians are unwilling to outfit them with lenses," explains owner and optician Coyote DeGroot. "I combine my experienced skill set with the opportunity to give new life to an object from the past."
Going green tip: "It's essential to consider every object and process outside of its intended and traditional context, without cheapening the brand or compromising quality. I've seen a number of businesses use reclaimed materials that reflect their intended destination, like the landfill, a little too directly. It takes an innovative intelligence to find elegance in the ordinary."
Mayu
shopmayu.com, 847-363-7186
Why they went green: "I went 'green' as a direct result of my time in the Peace Corps in Peru," shared founder Kate Robertson. "I met a group of artisans while working in the rural Andes Mountains, and together we developed the products that Mayu sells." She noticed the artisans, who are indigenous people, were poorly treated and under compensated, so she partnered with them and pays them a living wage.
Client reaction: "Make sure the aspect of being green is well defined and explained. As more and more green businesses are popping up, it is important to differentiate yourself in a meaningful and credible way. This will enable consumers to sift through all the clutter and green jargon -- they want a reason to connect to your company, so make it easy for them."
Jetta Bates-Vasilatos is founder of Twist Communications and a life stylist with 10+ years of award-winning consumer engagement/strategic planning experience for luxury and global brands like BMW and Coca-Cola. She also serves as an on-air correspondent and writer with a focus on luxury and experiential tourism, lifestyle, sustainability, and personal finance (how to be chic yet savvy). Jetta has appeared on stations such as WCIU-TV, KBS-TV(Korea), ABC-7, CLTV and KBC-TV (Kenya), writes for national print publications such as Essence, Recommend, Ebony and HomeStyle Design and is the host of the Jettasetting segment on WVON radio.
Visit her website jettasetting.com, find real-time tips on her Facebook page, or follow her on Twitter: @jettaset.