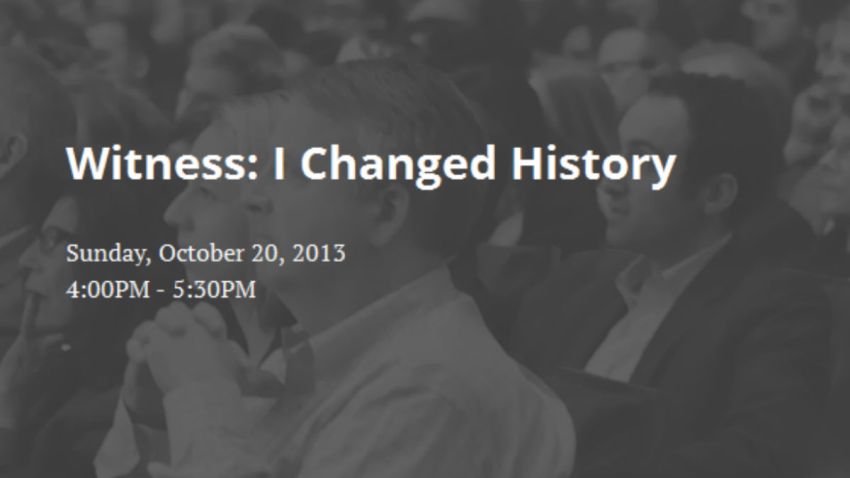 Chicago Ideas Week is coming back once again, and the third time around we're all hopefully more savvy about the event and what it offers. But nobody's an expert, and nobody can possibly be expected to catch everything they'd want at the annual gathering of minds from multiple disciplines all over our city from Oct. 14 through Oct. 20. Here's some help.
The event: Witness: I Changed History. This CIW talk will take place Sunday, Oct. 20 from 4 p.m. to 5:30 p.m. You can find it at the Museum of Contemporary Art in the Edlis Neeson Theater. Tickets aren't available yet, but keep an eye out for them.
Who is speaking: Dr. Buzz Aldrin, Peter Sagal from NPR's "Wait, Wait...Don't Tell Me" and many more amazing minds.
Why you should care: You absolutely don't want to miss this event. These amazing people, one of which is a former Secret Service agent who was there for JFK's assassination, will tell you the stories of their lives--lives that really did change history. What they did will impact the world for years to come. If you're looking to get inspired, look no further than this talk.