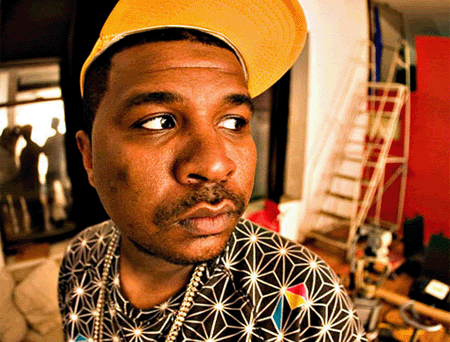 photo by Clayton Hauck
Here's a couple of recent tracks flipped to us by hometown leftfield hip-hop artist Vyle, who's back in town after a stint at SXSW. This past year saw the beneath-the-radar releases of his Flosstradamus-produced Oh I Think Dey Like Hoodtronics, Vol. 2 mixtape and the Neonstrider Bit Rate collab with Eliot Lipp.
According to a recent post on his blog, Vyle's resuming work on his next album (which wouldmake for his first solo full-length release since 2003's Post-Paleaeonlogist). In the meantime, he guests on a track from the new EP by French bloghouse producer Dangers on the Ekleroshock label.
[audio]: Vyle - "Comme des Garçons" [download]


[audio]: Vyle - "Second City (Norrit remix)" [download]

Copyright Trans - Transmission