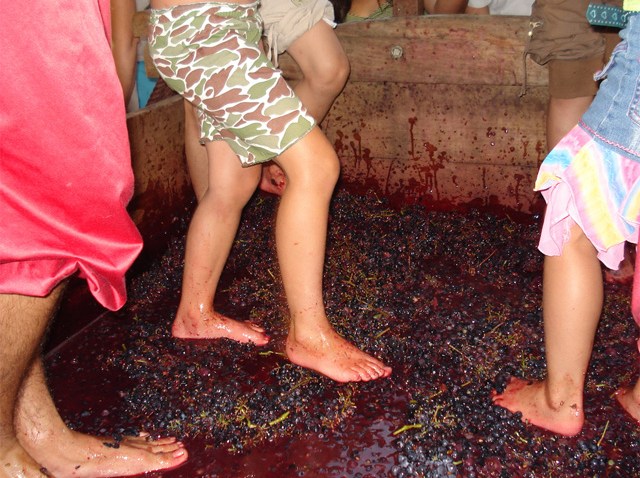 Here's hoping there'll be plenty of clean feet this weekend at the annual Old Town Wine Crush, because they will be actually crushing grapes.

The wine, music and comedy festival takes place right on Wells Street in Old Town, featuring a European-style open-air market with wine and food pavilions.

More than 50 international wines will be available, but 10 tastings will cost you 40 bucks a pop.

Be sure to check out or compete in the grape stomping competition, which will be held Saturday and Sunday at 1:45 p.m.

Two music stages will be set up featuring everything from an ABBA Salute Band to Saturday night headliners Gin Blossoms.

Old Town Wine Crush, Saturday 11 a.m. - 10 p.m., Sunday 11 a.m. to 6 p.m. $7 suggested donation.