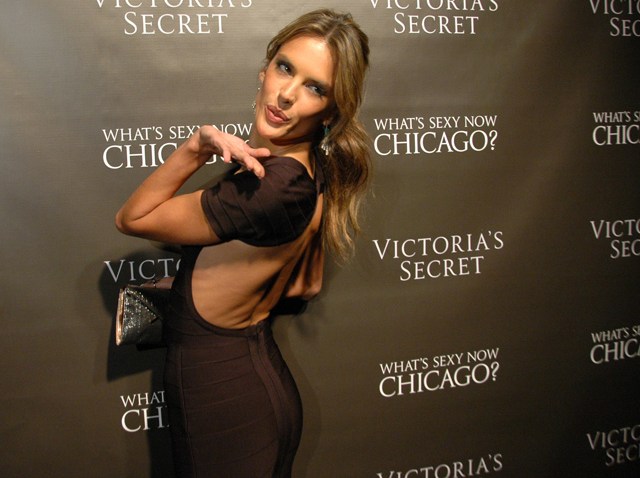 Leggy models and hot blondes were all over the scene this week -- which not surprisingly, brought out the jocks who like to be seen with them.

Uber-hot model Alessandra Ambrosio flew into town to sign autographs for fans at the Victoria's Secret store on Michigan Avenue, and then took her fine booty over to the Underground to celebrate the winners of "What's Sexy Chicago." Derrick Rose was one of the contenders for the award (he won sexiest Chicago athlete), and made sure to take plenty of photos with Ambrosio. We don't blame him.

Carrie Underwood graced Chicago with her hotness earlier this week when she performed a private concert at Joe's. Injured Bears linebacker Brian Urlacher seems to have plenty of time on his hands this season when he's not criticizing his quarterback, so he was in the house checking things out. Bachelorette Jillian Harris made an appearance as well, but we're not sure if sidekick Ed was with her -- or whether he wore short-shorts for the occasion.

On the other side of town, "Superbad" kiddie Michael Cera dined at David Burke's Primehouse at the James Hotel for lunch last week, where he ordered up some of Primehouse's rare reserved tea and feasted on Chef Rick Gresh's Pan Roasted Baby Octopus and a Wedge Salad. A wedge salad, huh? What a splurge. Maybe he's taking dining tips from the VS models.


View
Star Maps: Dec. 7, 2009
in a larger map