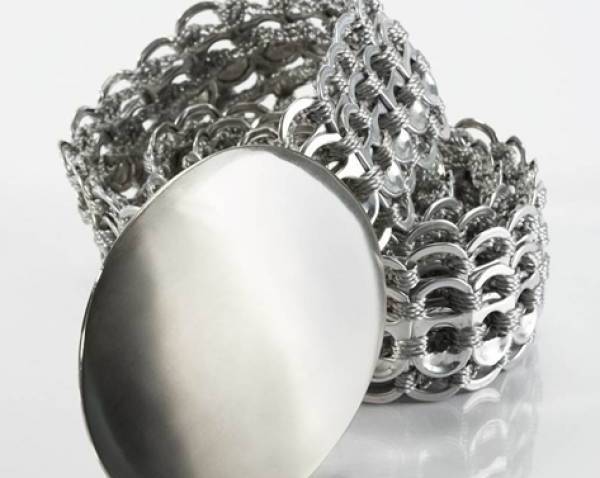 ALUMINUM OVERLOAD: Made of post-consumer recycled pop tops and finished off with an oval buckle with matte finish, the Sandra soda pop top belt is a new way to advertise our love of carbonated beverages. $60. Available at Green Heart Shop.
MAKEUP MAVEN: Get done up by Laura Mercier's makeup experts when they roll into town Friday and Saturday from 10 a.m.-6 p.m. at
Nordstrom
. The make-up company is giving away complimentary consultations at the
Laura Mercier
Face to Face Event.
Friday, October 30 - Saturday, October 31, 10:00 AM - 6:00 PM
METAL SHOP: The Irulan brass necklace crafted of collar plates and chaton spike beads by
Giles & Brother
. is an unusual and magnificent statement piece. Plus, it's on sale – always an added bonus. Available at
Barneys
.