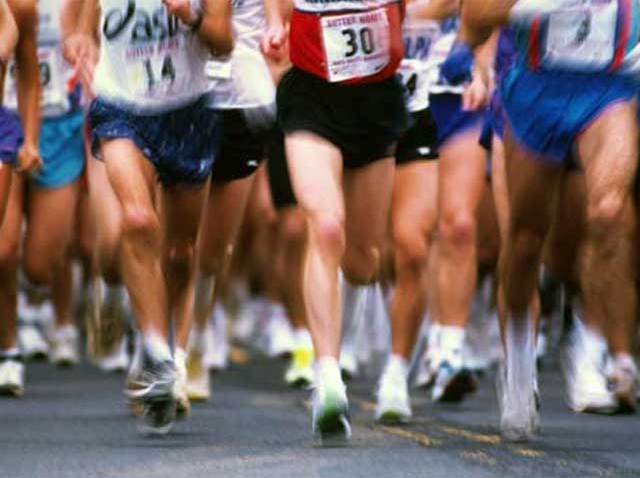 The inaugural Edward Hospital Naperville Marathon and Half Marathon was Sunday, Nov. 10, and it was a fascinating event to say the least.

In NBC Chicago tradition, here's a recap of the race, by the numbers:
3,500 -- Estimated total number of runners competing in the first of this new race. Participation is expected to double for next year's event.

14 -- The number of hours it took for 3,200 spots to sell out when registration opened in February.

$105 -- final price of the registration fee for the full marathon, dropped from $150 after a social media outpouring from unhappy participants.

3 -- The number of countries represented at the race, with runners from 30 different states competing too.

2:34:25 -- The fastest men's time, belonging to Yonatan Mascote, a 24-year-old Naperville resident and North Central College alum. Amanda Mirochne of Naperville, 26, nabbed the women's title with a time of2:50:14.

30 -- The number of exhibitors at the 2-day packet pick-up and health and fitness expo before the race.

$228,000 -- The amount of money raised for 26 different charities

19 -- The number of years Officer Lou Addante has served on the DuPage County Forest Preserve District police force. Addante stepped up to escort runner Kathy Contreras of Aurora, 44, to the finish line when she got lost around mile 11.

2 -- The number of Edward Hospital nurses who stopped to help a runner lying in the grass alongside the route. Traci Iarrobino and Stephanie Chang stopped to perform CPR on the man who was unconscious around mile 6. Soon Cadence Health nurse Merri Lazenby and North Central instructor Amy Prendel (and Iarrobino's sister) joined the effort. The man regained consciousness and was admitted to Edward Hospital, and all four rescuers eventually finished the race.
There you have it! All the scuttlebutt surrounding this brand new race, numerically organized. Did you run this race? What were your thoughts? Let us know on Twitter at @StrideNBC.