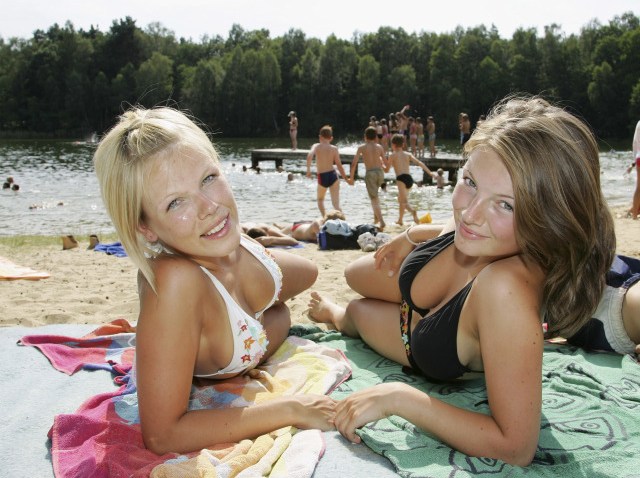 When it comes to achieving perfect summer skin, you're either in, or you're out, as Heidi Klum would say. You are finally getting the opportunity to show off what your mamma gave you, but your skin could use a little, err, a lot of assistance.
Help is on its way via the new body therapy treatment at Exhale Spa. A 60 minute glow treatment ($120) combines dry brushing, a citrus sugar scrub, and a luxurious application of moisturizer that will leave the skin energized, supple and hydrated.
Sound like a dream-come-true? You betcha!
It all begins with an ancient dry brushing exfoliation technique which stimulates detoxification through lymphatic drainage, improves cellular function, and increases circulation. So those of you that have been fretting about the effect that too many
Wrigley Field
hot dogs is having on your thighs, you can now breathe a sigh of relief. Lymphatic drainage never sounded so appealing.
Next up in the treatment comes the warmed G.R.N. Citrus Body Scrub is massaged onto the body, whisking away dull skin to allow new, healthy, radiant cells to emerge, revealing improved clarity and softness. So now you have old, dull skin no longer. Now all you have to do is give it a little sheen.
As you lay there, enjoying every moment of the treatment before you have to emerge from your state of utter relaxation and drag yourself back into the real world, you get to the best part (the crème de la crème) of the treatment; a soothing application of exhale's signature G.R.N. White Tea Lotion. The creamy product provides an antioxidant-rich protection, and a lustrous velvety glow. That way, when you go back to reality, you can do so more glowingly.