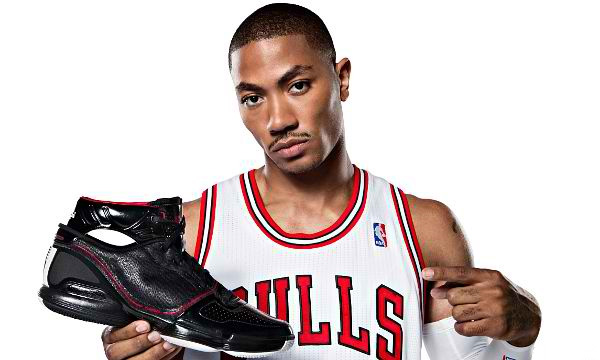 Derrick Rose has got next.
The last time a Chicago Bulls player had his own signature shoe was back when a dude named MJ roamed the court, but now the point guard who hails from the South Side can lay claim to the same distinction.
The adiZero Rose officially hits stores Friday at a suggested retail price of $100 at Foot Locker and online at Eastbay.
Adidas is emphasizing quickness on the court by marketing the shoe as the lightest signature model they've ever made, weighing in at a mere 12.8 ounces.
And just like the great Bulls pitchman that came before him, Rose is helping push the new kicks with a memorable TV commercial. The Slim Chin adiZero Rose ads star Ken Jeong -- the guy who was famously locked in the trunk in "The Hangover."
Rose told ESPN Chicago that you'd better get used to seeing him in the pitchman role.
"It was a great commercial. I had great fun being with Ken Jeong. He's a good guy, too, funny, ... he knows his sports, basketball, definitely, knows all the players, knows how I played," Rose told the Web site.
The shoe launches in black/red/white with additional colors expected in coming weeks.