Katie Kim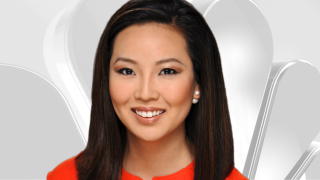 Katie Kim is an Emmy-winning investigative reporter and weekend morning anchor at NBC 5. She joined the team as a general assignment reporter in October 2014.
Before moving to Chicago, Katie spent four years in the Land of Enchantment, better known as Albuquerque, NM. She was an investigative reporter there for the CBS-affiliate, KRQE-TV. Katie also worked as a multi-media journalist at the NBC-affiliate, WILX-TV, in Lansing, MI. Her favorite stories include ones she covered for NBC 5 during the 2018 Winter Olympic Games in Pyeongchang, South Korea.
Katie graduated from the University of Southern California with degrees in broadcast journalism and art history. She was born in Koreatown in Los Angeles. Her family still lives in the area.
Chicago is home for Katie, her husband, their daughter and their pup . When she's not working, Katie loves being outdoors, discovering new restaurants and spending time with family and friends.
For story tips, restaurant recommendations or just to say hi, connect with Katie here: