Suspect Still Missing After Stealing Squad Car
Squad car found submerged in a drainage ditch Wednesday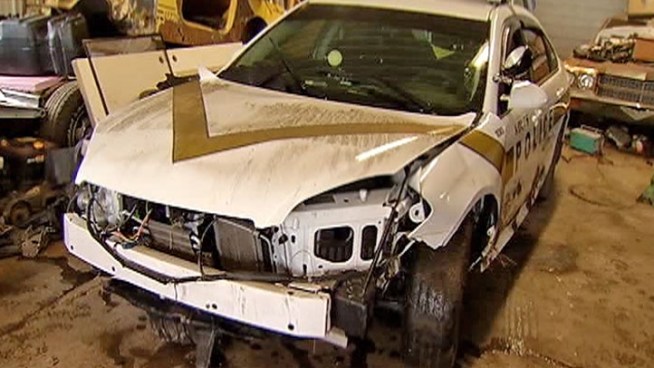 A squad car stolen Tuesday by a handcuffed suspect was found underwater Wednesday in Indiana, police said. But the search continues for the man who stole the car and reportedly later radioed officers for the location of the car's cigarette lighter.
A man who stole a police squad car, took it on a joy ride and ditched it all while handcuffed in Northwest Indiana remains on the loose.
Police said William Francis Blankenship, 22, swiped the car Tuesday in the small Porter County town of Kouts after he was arrested on drug charges.
Police found the vehicle Wednesday wrecked and submerged in a drainage ditch not far away in LaPorte County.
Authorities initially considered Blankenship armed and dangerous because the squad car had three loaded guns in it when it was taken. Those guns were still in the car when it was found in the water.
Police are trying to figure out how the suspect got out of the backseat and into the driver's seat, while handcuffed.
The Porter County Sheriff's Department is looking for Blankenship in the Knox, Ind., area, where he has family and friends.
Anyone will information about the suspect's whereabouts is asked to call police.